Advanced Currency Strength28 Indicator [Review]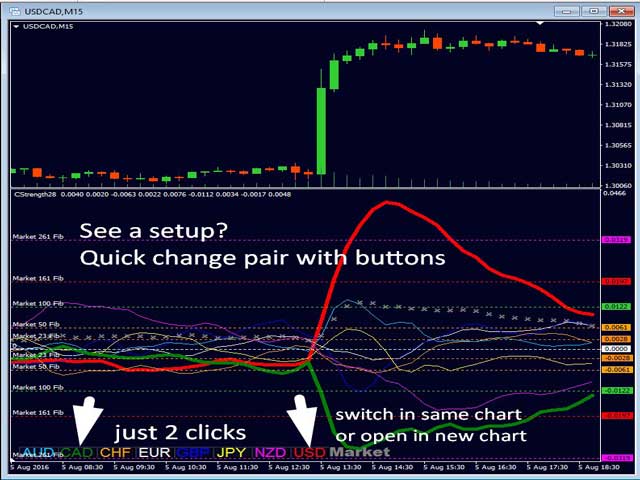 Bernhard claims to be a Forex trader located in Morocco. No profile picture is visible on his websites. We couldn't find his real identity when we searched his social media profiles. The vendor appears to have other products, such as Forex Academy, on Facebook. There is no picture associated with his name in MQL5. This leaves us feeling uncomfortable, as it appears he does not have a social media presence. This vendor may be perceived as being anonymous, and this can be a bad sign.
Commentary from Users
No comments have been made on his platform in trading forums. We only saw comments on his MQL5 trading platform which seemed to praise the indicators. Over 400 reviews and 900 comments are on his page. The traders seem to have gotten the message after the first round of comments praising the platform. We can't understand why a platform that has positive feedback does not have a valid owner. Bernhard's face should have been visible by now, given the positive feedback. Does he have anything to hide from the members?
Advanced Currency Strength28 Indicator Developer's Profile
Trading is not possible without the right tools. This is his motto, which we can see under his MQL5 profile. The vendor claims he is in Morocco, but he says his products are aligned with Germany. He says he started his trading business in 2005. This means he is very experienced. A vendor would have a website, and the full profile doesn't match. We believe that his website is badly designed and this could be an attempt by a scammer to appear legitimate.
The Advanced Currency Strength28 Indicator has many features.
Most investors will sign up for the indicator at $78, which is a fair price. The vendor offers 28 currency pair at a fair price. The platform offers all timeframes and the currency strength indicator. The developer claims that the indicator is only available for rental and not purchase. This raises questions about the level of vulnerability that users may be exposed to when using the platform. We prefer to own our systems, and the most recent update was over two years old. The software last updated on October 21, 2018.
The Advanced Currency Strength28 Indicator: Obstacles and Opportunities
Subscribe to the Newsletter
The Advanced Currency Strength28 indicator is available for $95 per year. Renting the app for 3 months costs $68. We don't understand why the vendor doesn't fully give up ownership. It is important to be careful when renting the platform, as the signs may not work. In some cases, the user may want to get their money back. Does the developer offer a money-back guarantee? We doubt it.
Advanced Currency Strength28 Indicator Staff contact and support
How can a member contact the support or developer team? We are puzzled as Bernhard has not responded to any comments. Vendors should be transparent in their dealings with customers. We received a negative comment about the response time. Bernhard needs to work on improving the communication efficiency and speed.
Results and trading performance for Advanced Currency Strength28 indicator
The indicator doesn't provide any trading results that are valuable. We get a trading statement which shows that the indicator is viable over long-term prospects. The videos on the MQL5 Platform do not reveal whether or not the indicator is accurate. This is another issue that needs to be addressed. What the vendor tells us is irrelevant if a third-party does not verify the results. The vendor can leave their trading results on sites like FX Blue or myfxbook.
Is the Advanced Currency Strength28 Indicator a Scam or Legit?
The Advanced Currency Strength28 indicator is a platform with many advantages and disadvantages. Some people find the indicators useful, while others do not. We are on the fence about this indicator because it has no real trading results.