Advanced Supply Demand [Indicator Review]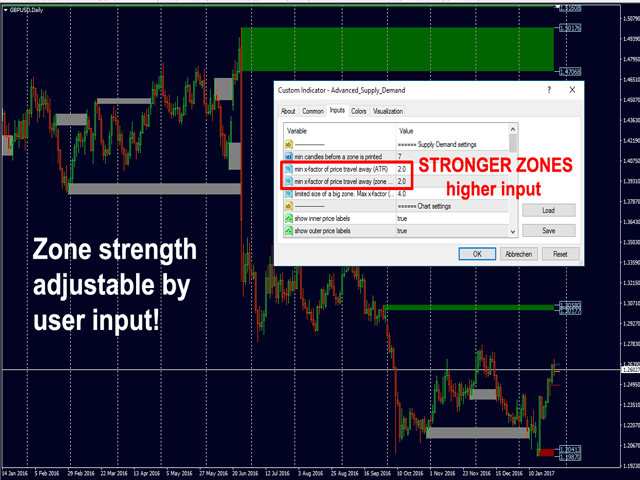 Advanced Supply Demand was added to mql5's marketplace in February 2017. Bernhard Schweigert published it. He has 12 products on his portfolio. In February 2020, the indicator was updated to version 3.0.
Advanced Supply Demand Overview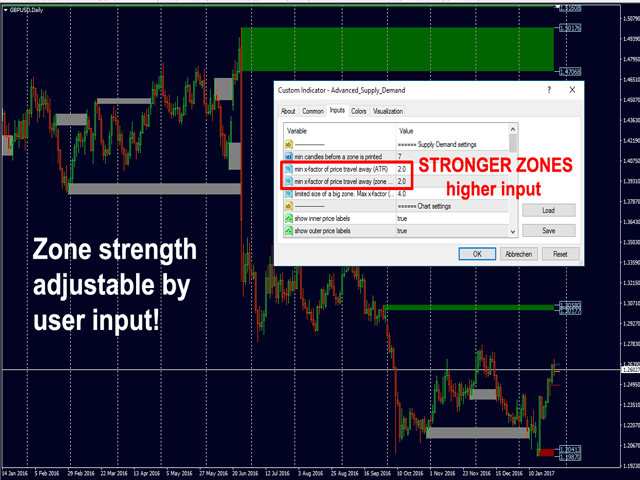 The indicator is a great tool for traders who trade supply and demand because it pinpoints exactly where to enter using algorithms. It can also be used for other trading strategies or in conjunction with other indicators developed by the developer. These are some of the highlights of this indicator.
The newest update will allow traders to see both the chart as well as the higher timeframe.
-Works for all products and timelines.
A new update allows traders to select zone strength functions that will help them determine when a zone is too strong.
-This indicator can be used with MT4, however, the same author also offers an identical version for MT5.
Traders can choose from a variety of alert options, including when they wish to be notified when a price crosses a certain zone.
The indicator shows graphically the strongest zones of supply and demand, as well as how they performed in the past.
Service Cost
Renting the indicator costs $65 USD per 3 months, or $85 USD per year. The fact that traders can't buy the indicator directly is a bit disappointing, especially when the cost is so high. The free demo is available to help you get a better feel for the indicator. It can also be used to decide whether or not the price fits.
Conclusion
As one would expect, Advanced Supply Demand works best with supply and demand traders. However, it can also be used for other trading strategies. It has been recently updated with a formula that includes a wide range of features and options. The indicator is compatible with all products and timeframes. More than 200 comments have been made and more than 8,000 people have downloaded the Demo Version. Below are a few user comments:
Highly recommended" -Profit_Trader Highly recommended" -Profit_Trader
This is a very useful tool. "HELPS ME WITH KEY LEVELS, AND THOSE ALERT ARE REALLY AWESOME." -COSTY TUB
Many users have also commented that the support was excellent and this indicator worked well in conjunction with other tools created by the author. The fact that it's a bit pricey, but the number of positive reviews and 5-star ratings make us confident in its ability to do its job.
This Forex service can be found at the following web address: https://www.mql5.com/en/market/product/20582