The BB MACD indicator is applicable to MT4 and combines two indicators.
The first indicator is the Moving Average Convergence and Divergence. The Bollinger Bands indicator is the second. It provides the best entry and exit points.
This indicator combines two indicators. Both Bollinger Bands and MACD are highly reliable. This improves the ability to identify the underlying trend. In order to adjust trading strategies it is important to estimate the price range.
This indicator can be used on any chart. The indicator is suitable for beginners and professionals in forex trading. It is helpful to have a basic understanding of Bollinger bands.
How to trade the best BB_MACD indicator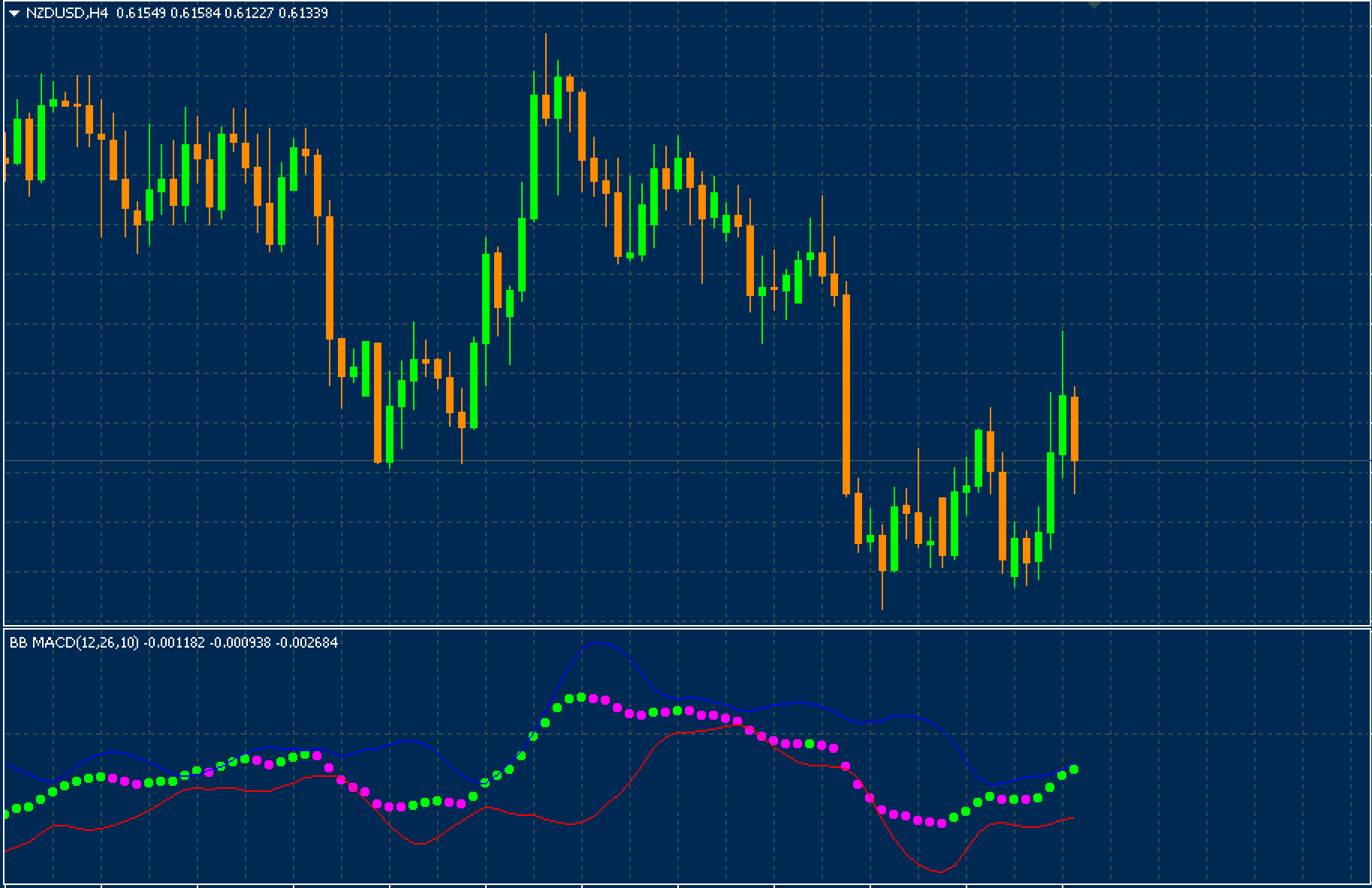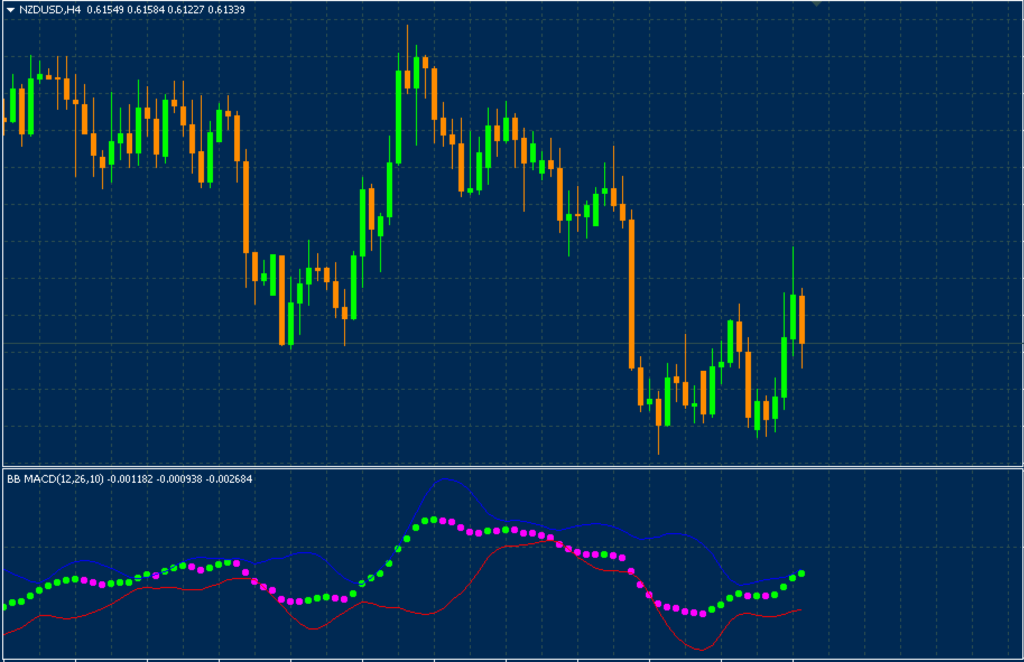 The indicator window is used to form entry and exit signals. The change in signal is indicated by the change in colour of the dots. The colour of the dots changes from Majenta and Lime. This colour change is a buy signal.
Conversely, it is a sell signal, a bearish signal. Many traders prefer to keep their positions but take profits when the signal changes.
Forex traders need to be able to identify trends. It is also important to distinguish between trending and non-trending markets. Trend strength is also indicated by the Metatrader BB MACD indicator.
These indicators show a squeeze in the bands. This indicates a downturn in market movement. This is when the bands are contracting very closely to each other. This signals to the trader that he or she should change his or her trading strategy.
If the bands are squeezed, this indicates market movement. This allows the trader to predict large price movements, even if they are within a narrow range.
Higher price movements are reflected in wider bands. Wider bands allow traders to trade large price movements. Traders can then use trend trading strategies by using wider bands.
Trading results are likely to be best when the red band is separated from the blue band.
Trend extension
If the dot touches the band, the current price trend will continue. The trend continues in the same direction as the band. This allows the trader to follow the market. The trend then continues to be followed until it is exhausted.
To help the trader, the indicator will alert to bearish and bullish price signals. To provide a clutter-free chart, the colour display of the indicator is located in a separate window.
A reliable indicator for Forex traders is Mt4's BB MACD indicator. This indicator combines two powerful indicators into one.