The Chaikin oscillator MT4 is a momentum oscillator. It derives its values using the Accumulation distribution indicator. This indicator is calculated by subtracting 10-period exponential from 3-period exponential. Forex traders can use the indicator to identify falling or rising momentum in the price. The oscillator's convergence and divergence provide forex traders with bullish and bearish signals.
This indicator is simple to use, making it suitable for both novice and experienced forex traders. New traders need to have the ability to recognize and trade divergence or convergence signals. Advanced forex traders, on the other hand can use trading signals in confluence to other indicators.
This indicator is more effective in longer time frames than it is in shorter time frames. The lower time frames can create whipsaws and fluctuate, which can lead to frequent false signals. Forex traders can also download the indicator free of charge and easily install it.
Chaikin Oscillator Indicator For MT4 Trading Signals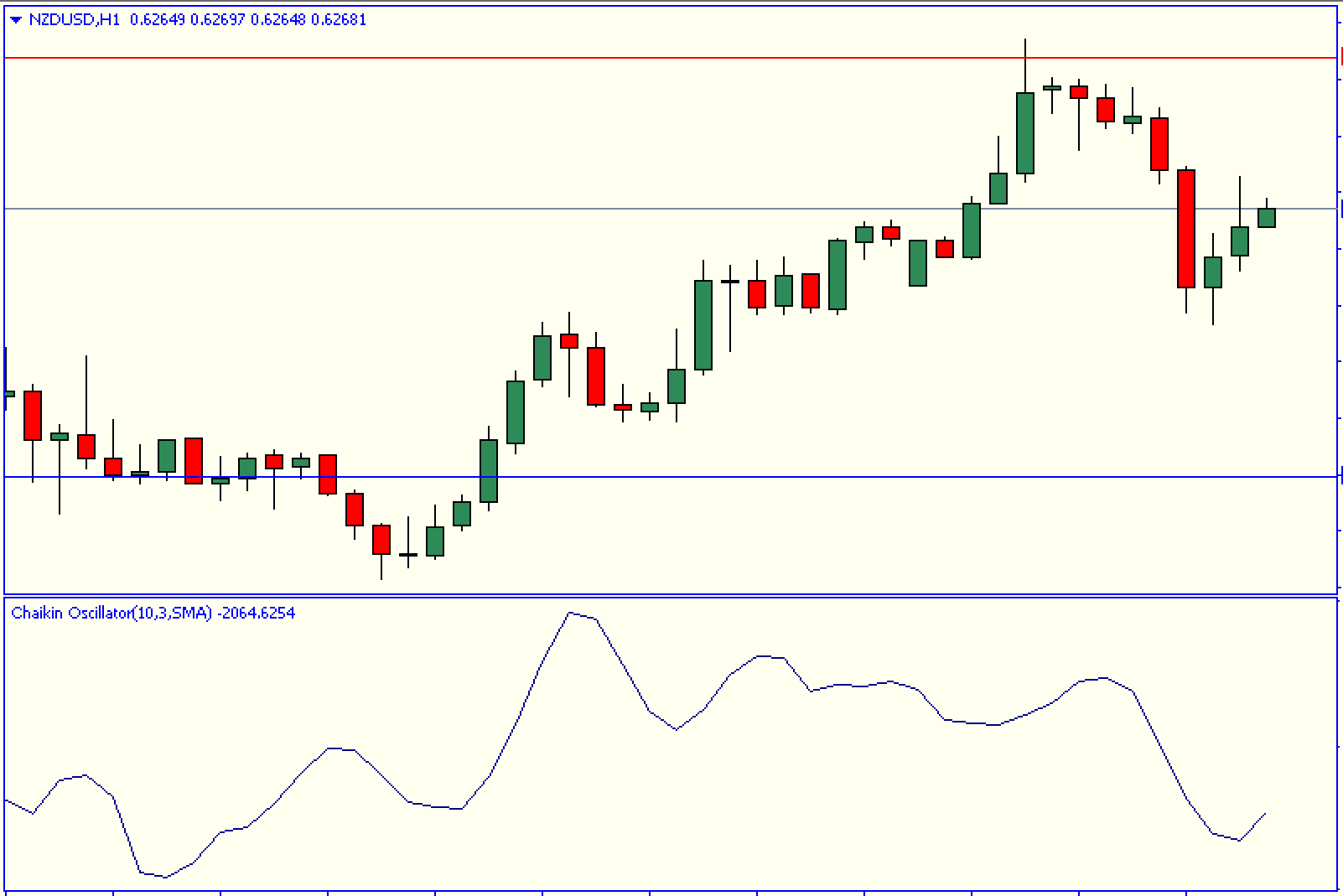 The divergence or convergence of the indicator's price and the indicator will determine which trading signals are bullish or bearish. These signals should be confirmed by traders using the crossover of the indicator lines above and below the zero line. If the price and the indicator move in opposite directions, it is called convergence or divergence. If the price hits a higher level but the indicator hits a lower one, it indicates that there is divergence between the indicator's and the price. Traders should identify divergence and convergence first.
If traders spot a bullish divergence, traders should wait until the indicator line moves higher than the zero. If these conditions are met traders can trade in the market with a buy order with a stop-loss below the swing low. This indicator doesn't provide a profit target so traders should exit the trade with a high risk-reward ratio. If traders spot a bearish divergence, they should wait. Traders should wait until the indicator crosses below zero before placing a sell order.
The indicator can fluctuate between zero and one level. Forex traders can reduce this risk by increasing their input periods. These fluctuations can be reduced by using a variation of 6, 10, instead of 3,10.
Conclusion
The Chaikin oscillator indicator MT4 is essentially an indicator for the Accumulation Distribution Line MetaTrader indicator. Forex traders need to be aware of Accumulation distribution lines indicator in order to get the best trading results. The indicator can also give false signals near the zero line. Forex traders should experiment with different settings before placing buy or sell trades using this indicator.