The Pivot points.All-In One Indicator combines the most basic methods for constructing reversal level. You can use it easily in your trading system.
Support and resistance levels is one of the most widely used tools on the forex market.
These tools are popular because they accurately predict the pivot points of trends and tendencies.
The MT4 terminal by default does not include an indicator which would automatically build up these levels.
See our article for a free Pivot Points Indicator that can help you solve this problem.
What are Pivot Points? All-in-One Indicator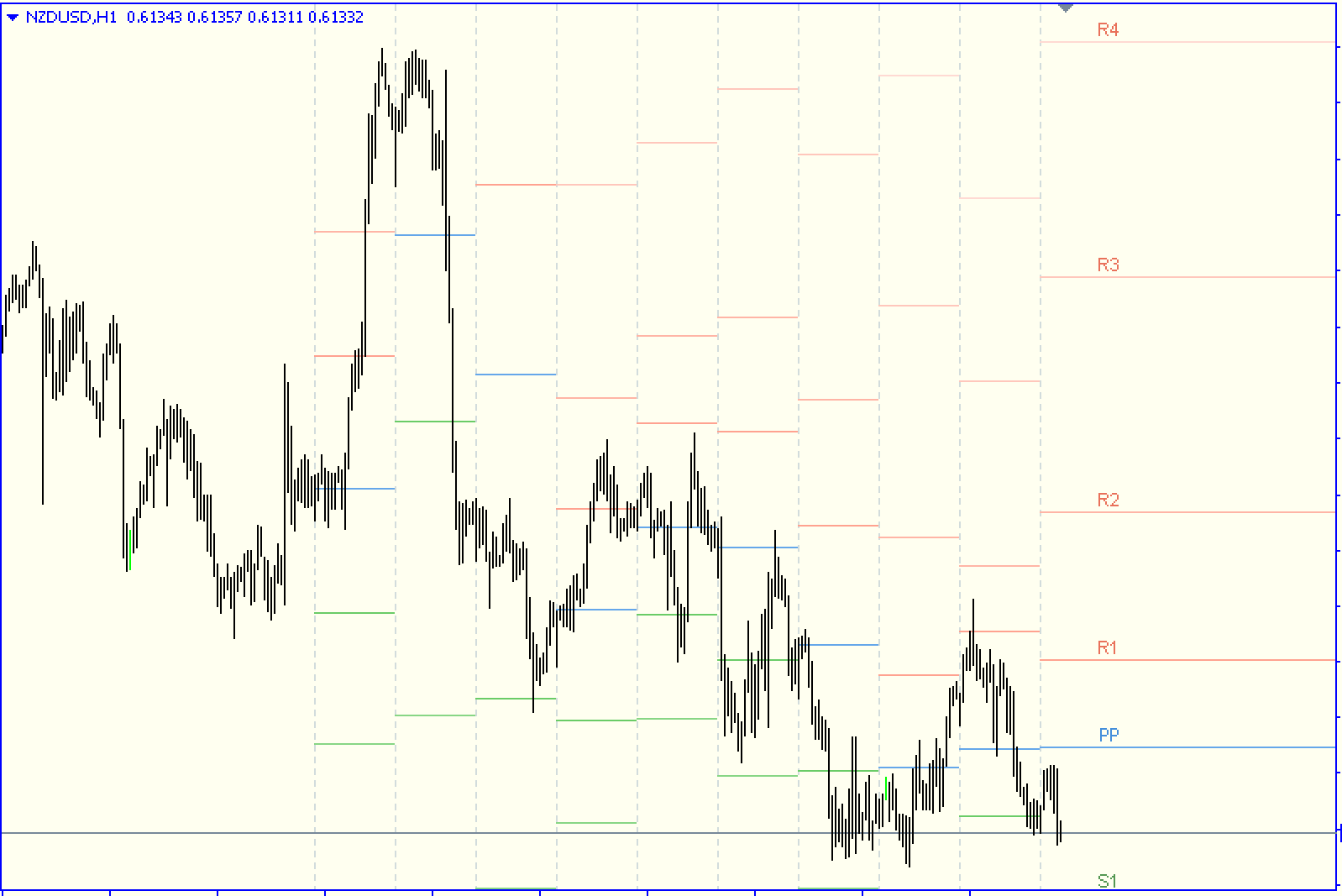 The Pivot Points Indicator automatically plots levels onto the MT4 terminal charts. Interacting with these levels can alter the direction of price movement.
This in turn creates opportunities for lucrative trades.
This indicator is unique because it combines the most popular and basic methods for constructing reversal level. They are: Slassical (also known as Woodie), Fibonacci and Camarilla) and Central Pivot Range.
The Pivot Points Indicator includes multiple methods for drawing pivot levels. All of the pivot levels are shown in the same manner on the MT4 terminal charts.
The formulas that underlie the different approaches differ. The exact placement of the levels in the chart is determined by this.
We will now briefly examine each method of drawing pivot levels. Each method will be discussed in terms of its usefulness. This will allow you to decide which approach is most useful for you.
Defining Stop Loss and Take Profit order placement levels through PivotPoints.All-In-One Indicator
Classical pivot levels have been the most widely used by traders on the forex market. Let's now use this method to calculate the Take-Profit and Stop-Loss levels.
The chart shows that the trading range between R2 and S1 is the one shown on the chart.
S1 has been the pivotal price level twice. We can therefore assume that the S1 level will act as support when it re-interacts.
It is therefore safer to put the Stop Loss level behind the S1 when you are opening a potential Buy Trade. The situation becomes more complex when it comes to the R2 level.
The price is showing lower and lower highs. This indicates the weakness of buyers.
You can also wait until the price reverses near the R2 and then set your Take Profit at that level.
In situations where there is a clear lack of growth in the market, it's best to be cautious.
It is therefore safer to manually close half the open positions near the R1 level. It is safer to set Take Profit at the R2 level for the remaining trades.