Pivot star indicator MT4 calculates and plots pivot lines, resistance levels and support levels automatically. Forex traders have the option to choose from Standard, Fibonacci and Camarilla pivots. The indicator also displays the value of the pivot resistance 1, 2, 3 and 4. It also displays the support 1, 2, 3 and 4 values.
This indicator is simple to use and best suited for advanced and new forex traders. Forex traders can also download the indicator free of charge and easily install it.
Pivot Star indicator for MT4 trading setup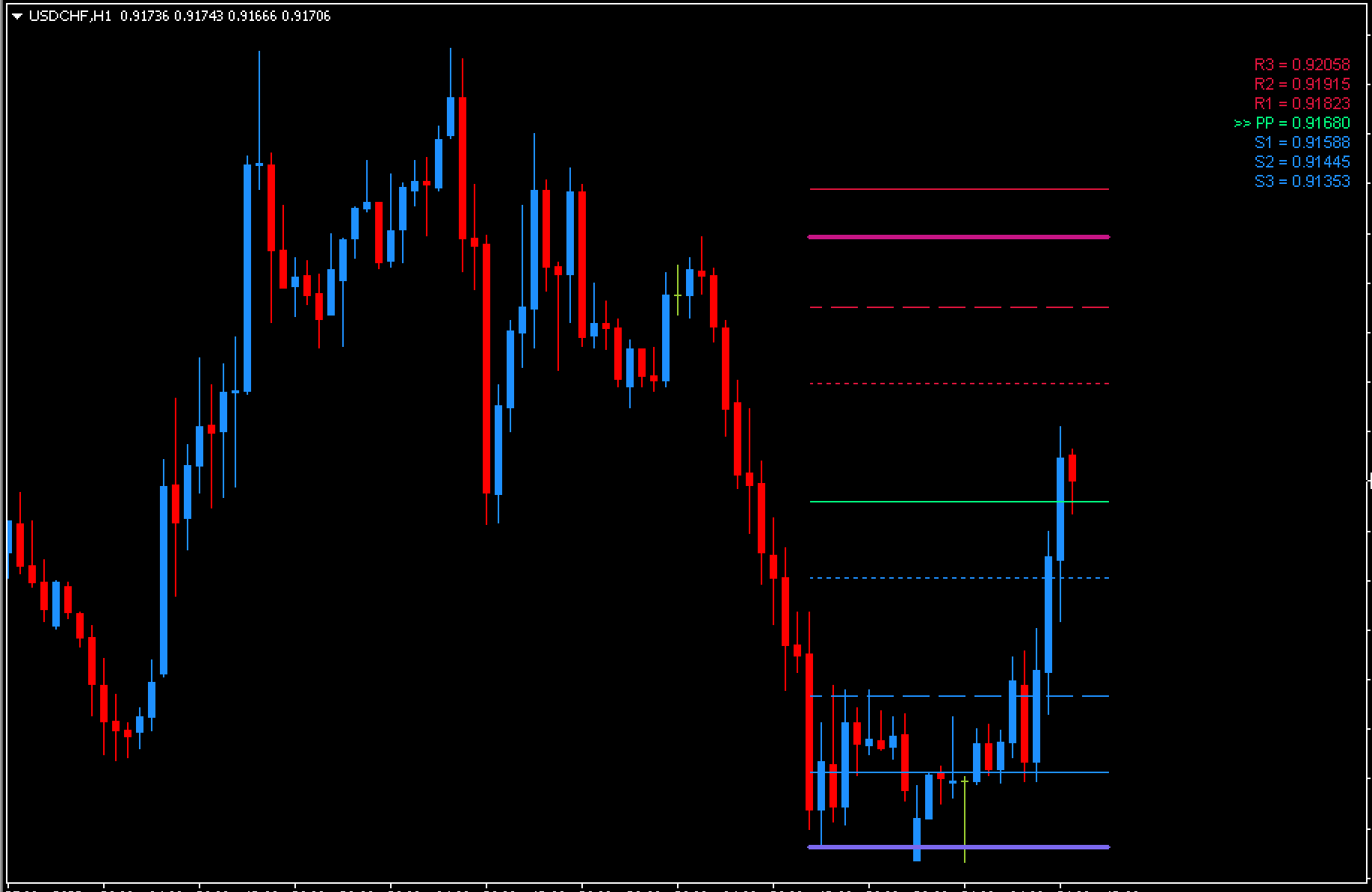 The indicator also plots the pivot points in green, resistance 1 as a red-dotted line, resistance 2 as a dash and resistance 3 as an unbroken line. The indicator plots Support 1 and 2 as a dotted line, support 2 in a dash, support 3 as solid blue lines. The indicator also plots yesterday's high and low as red lines, and yesterday's lowest as a blue.
A bullish market trend is indicated when the price is higher than the pivot line. Forex traders can also enter the market by buying a position and placing a stop loss at the nearest support line. Then, they can book profits at the next resistance.
The trend will be bearish if it falls below the pivot. Therefore, traders should sell with a stop loss at the nearest resistance level and book profits at that support level.
Conclusion
The pivot star indicator for MT4 generally provides forex traders with pivot points, R1, R2, and R3 levels, as well as R1, S1, and S3 levels. Forex traders can then identify bullish or bearish market trends and purchase and sell according to them.