Description
The Best Scalper Indicator is a unique MT4 indicator that offers non-repaint buy/sell signals along with a range of additional features. It's specifically designed to create a user-friendly trading platform suitable for both novice and experienced traders. This software is aimed at assisting users in making well-informed decisions while trading in the forex market. One notable aspect is the on-screen dashboards that provide various helpful insights.
At its core, the Scalper Indicator is more than a mere trend determination tool. It stands as an exclusive indicator that not only tracks market trends but also equips traders with actionable data crucial for crafting successful trading strategies.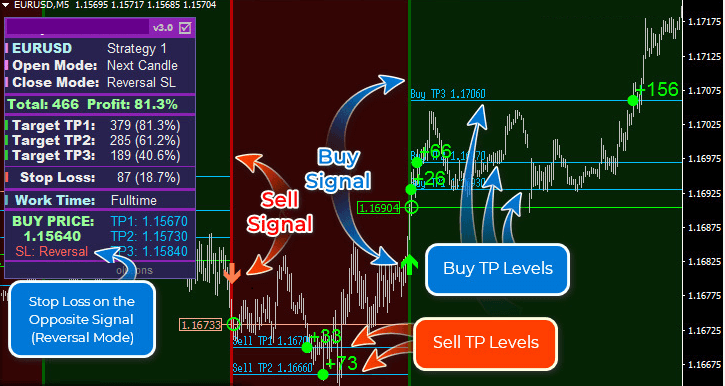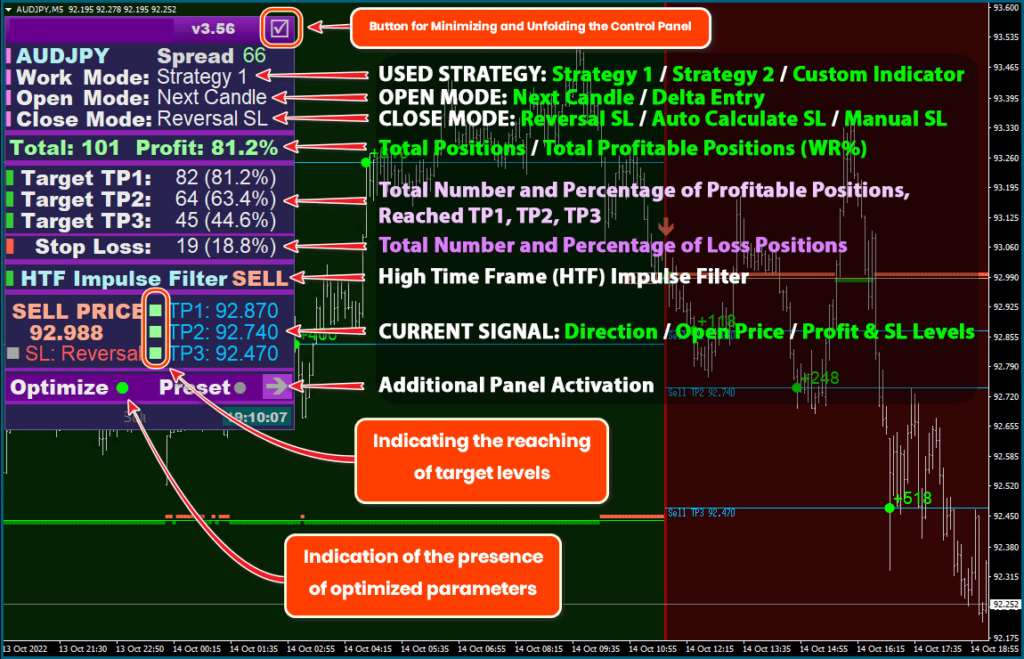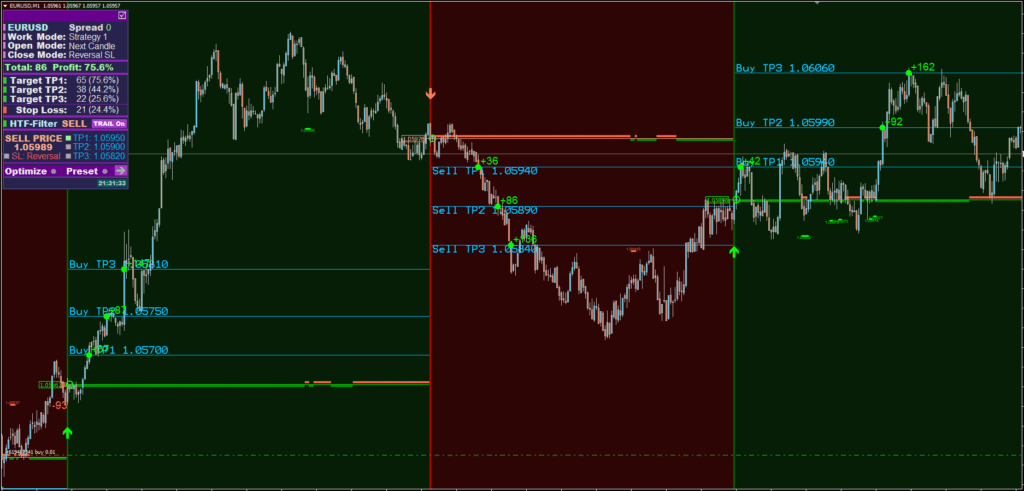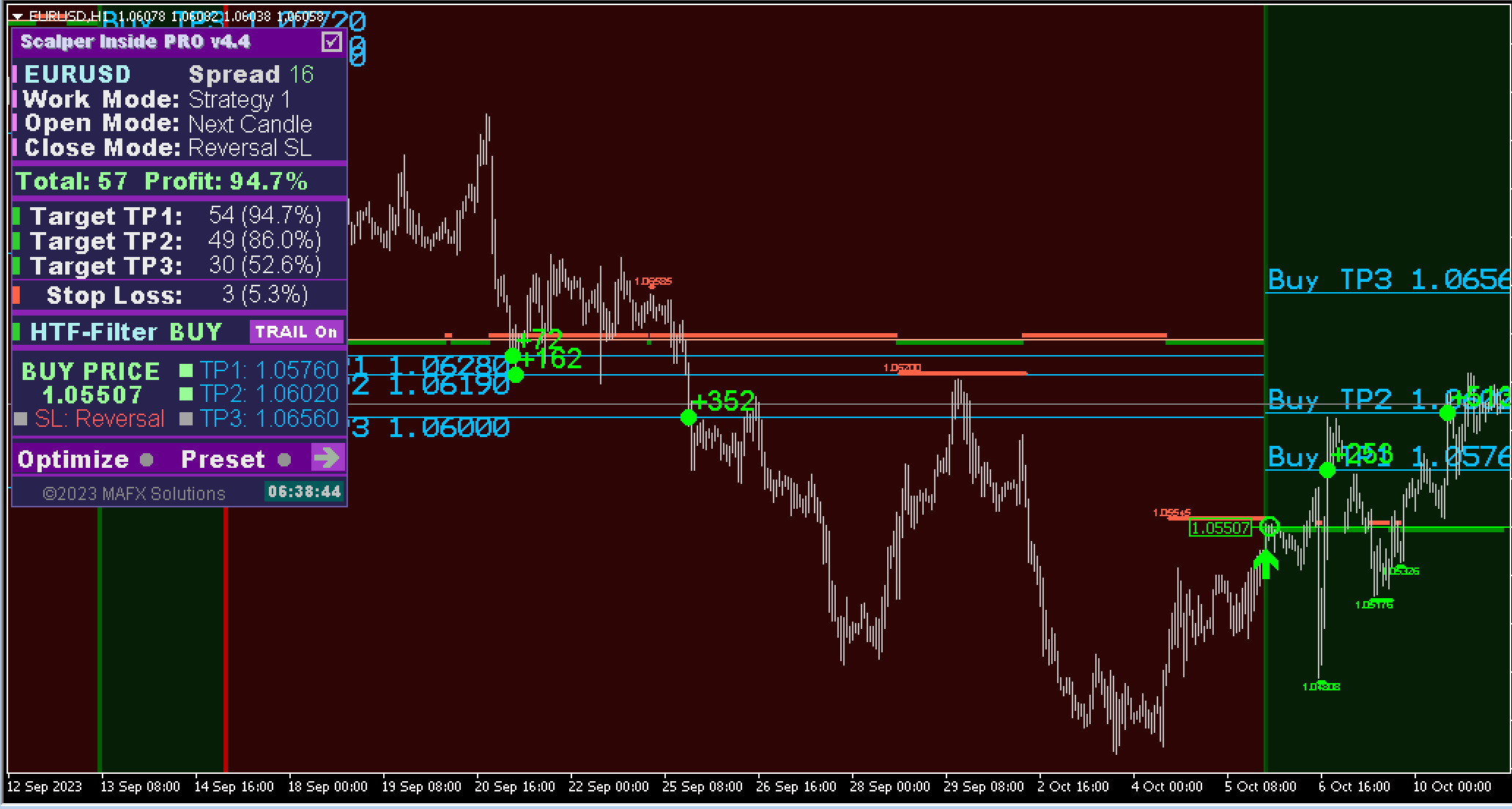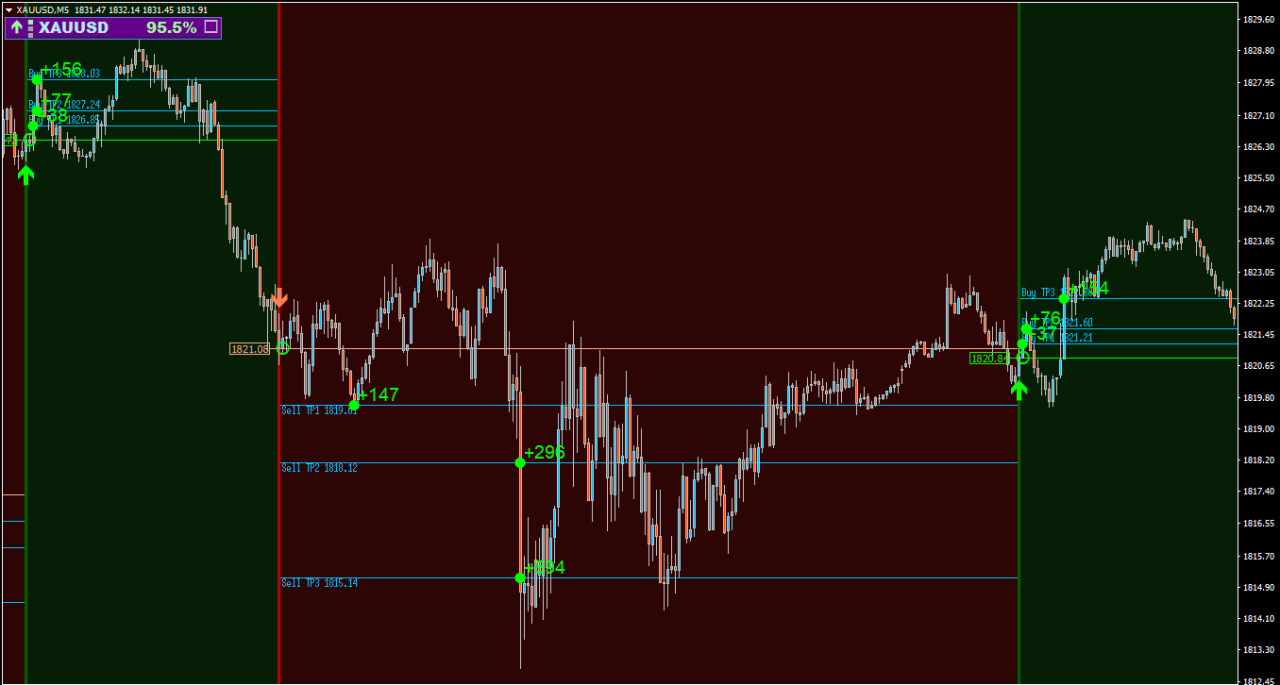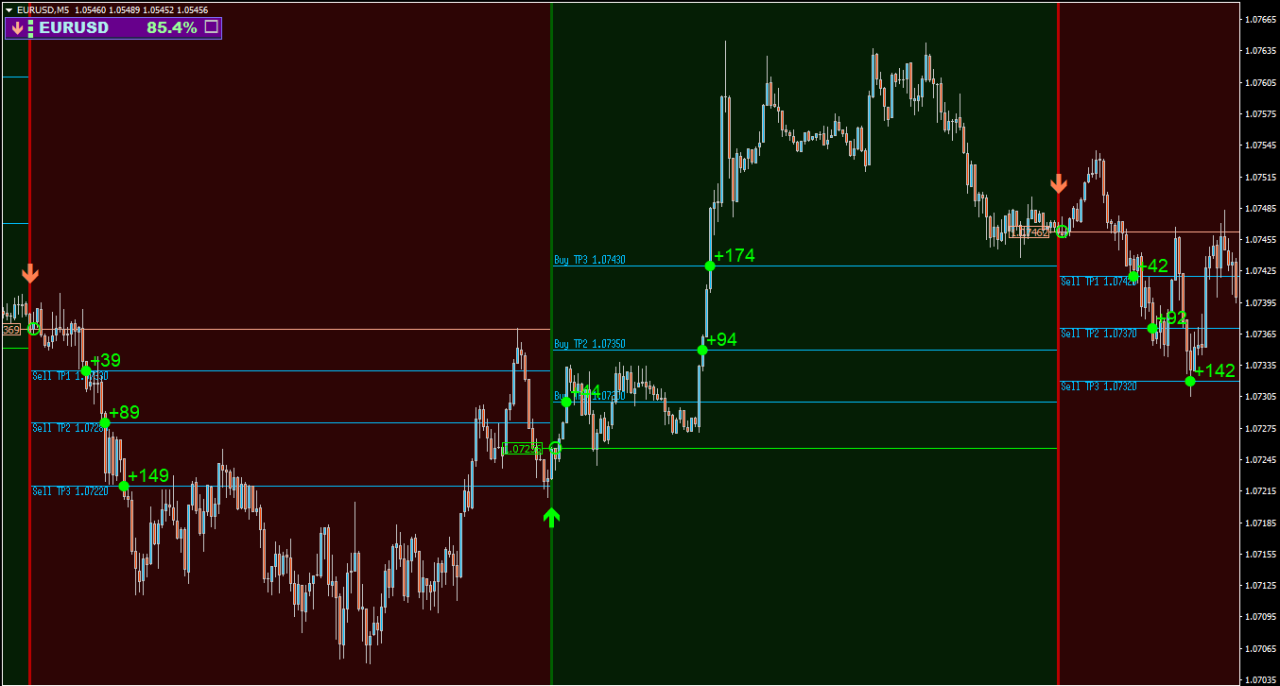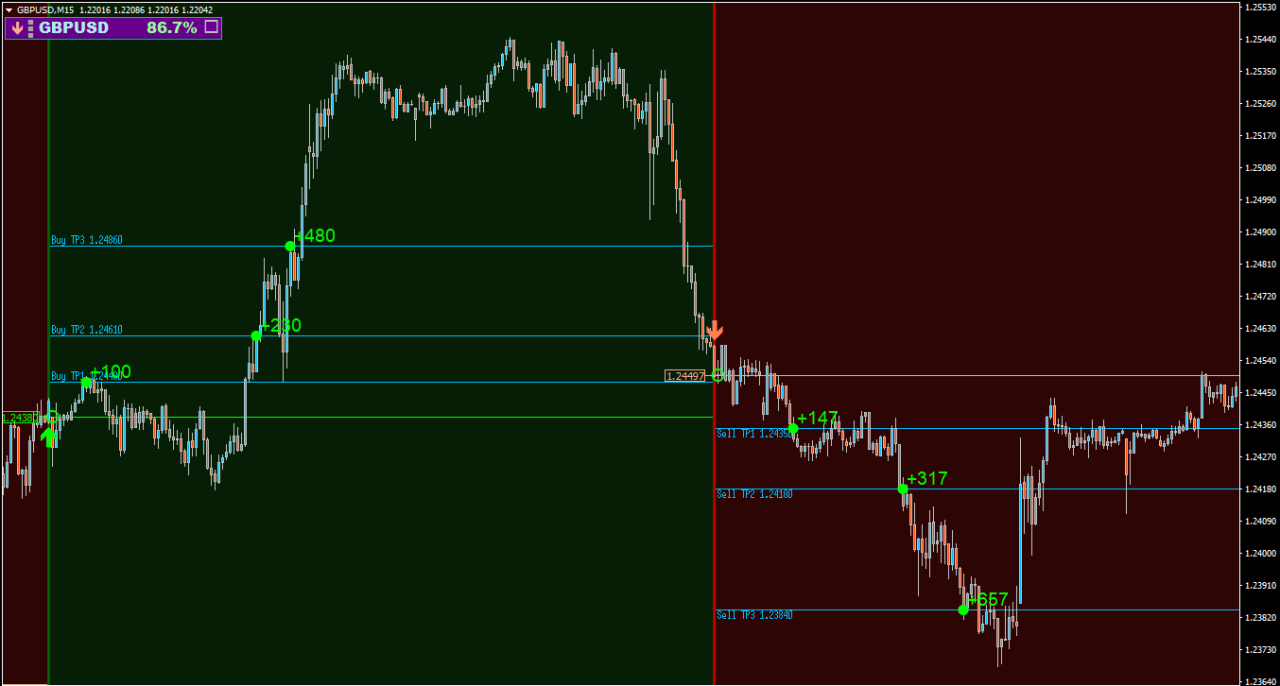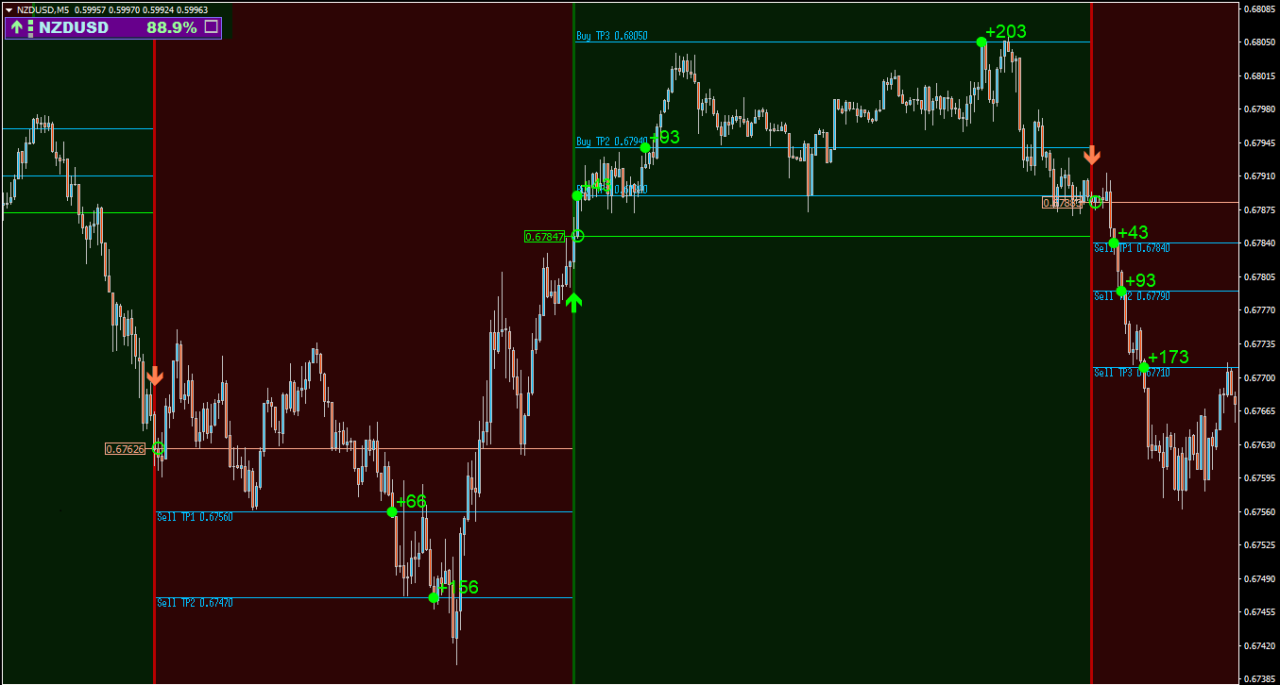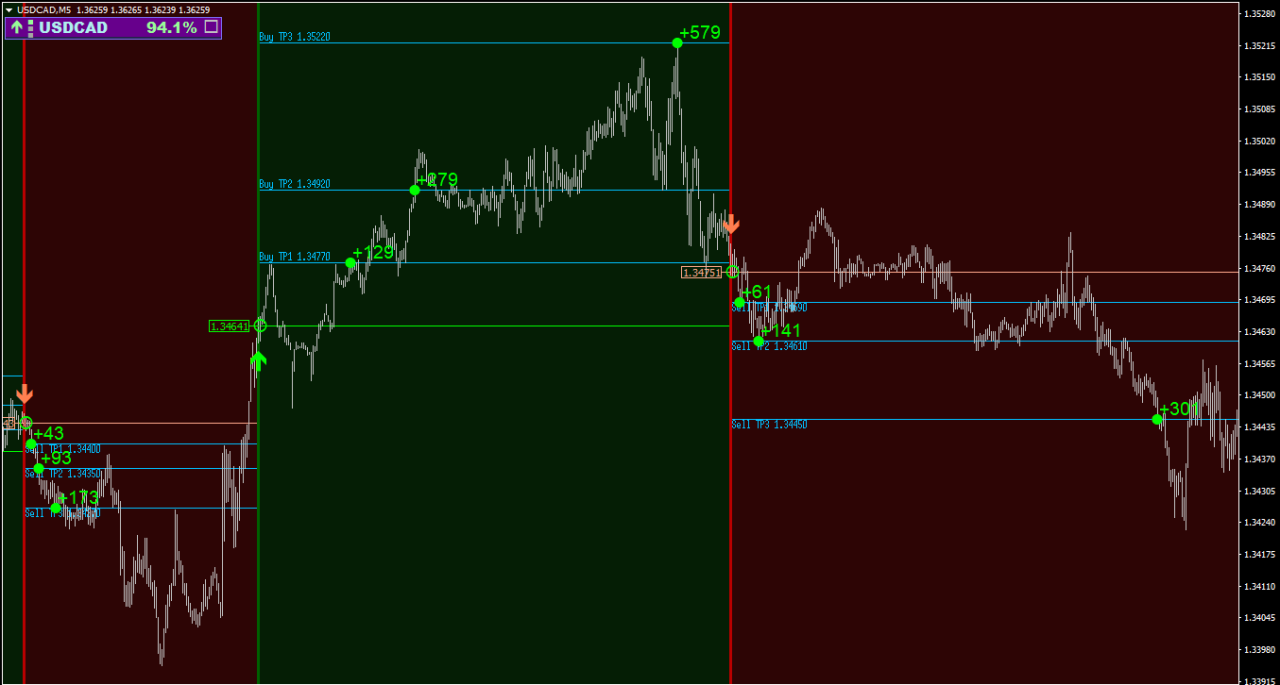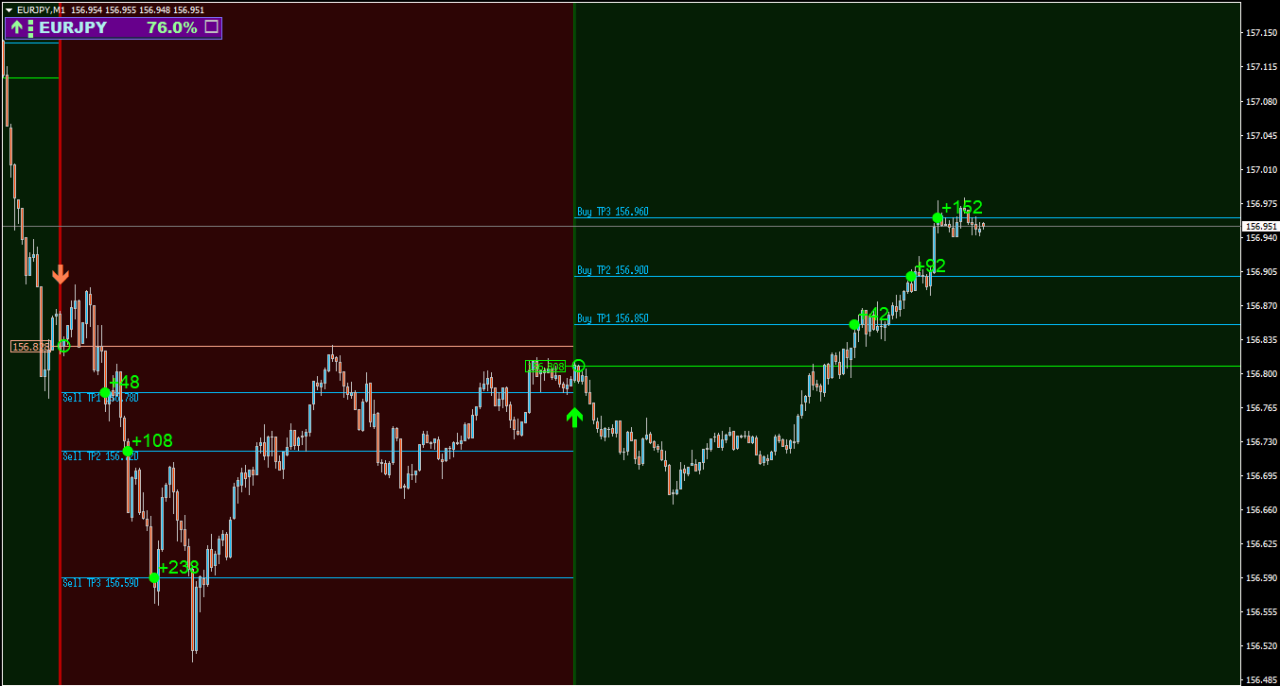 This Best Scalping Indicator operates entirely in manual mode. While the indicators generate the signals, the decision to enter the market and set protective or profitable exit stops lies with the trader. Therefore, traders need to have a solid grasp of risk and reward principles and employ initial support and resistance areas to establish entry and exit points.
The Best Scalper Indicator offers trading signals that traders can either take as they are or apply additional chart analysis to further filter the signals, which is often recommended. Although traders of all levels of experience can use this system, practicing on an MT4 demo account can be a valuable step until one becomes consistently profitable and confident enough to trade live.
This Best Scalping Indicator is exceptionally simple and straightforward, making it accessible even for complete beginners. It provides the flexibility to send signal alerts via mobile notifications, platform pop-ups, and email. This feature eliminates the need to constantly monitor charts, allowing traders to keep an eye on multiple charts simultaneously.
The Best Scalper Indicator is versatile, as it can be applied to various financial instruments, including Forex currency pairs, stocks, commodities, cryptocurrencies, precious metals, oil, and gas, among others. It's compatible with a wide range of timeframes, from the 1-minute to the 1-month charts.
Key Features of the Best Scalper Indicator
Next-Generation Trend Detection Algorithm (NG TDA): This advanced algorithm ensures real-time trend detection with enhanced accuracy, eliminating the reliance on lagging or misleading indicators.
Automatic Detection of Key Trading Levels: The indicator calculates opening, closing, and target profit levels automatically, providing traders with precise trade planning.
Multi-level Profit-taking System: It offers a tiered profit-taking system to optimize returns and minimize potential losses, enabling traders to adapt to various market conditions.
High Time Frame (HTF) Impulse Filter: This feature filters out market noise, offering a clearer view of the dominant trend across different timeframes.
Detailed Statistics Calculation: The indicator provides comprehensive trading statistics, empowering traders with valuable insights to refine their strategies.
Versatility: Whether you're a scalper, swing trader, or somewhere in between, this tool is versatile and suitable for any trading instrument and timeframe.
Integrated Trading Strategies: The indicator comes pre-loaded with two powerful trading strategies tailored for different market conditions.
Custom Indicator Integration: Scalper Inside Pro supports quick integration for traders with preferred arrow indicators, allowing seamless evaluation of profitability and statistics.
User-Friendly: The Scalper Indicator is designed to cater to both novice and experienced traders, with straightforward rules ensuring that even beginners can harness its potential.
Fully Customizable Non-Repaint Indicator: The Scalper Indicator is dynamic, adapting to market conditions to ensure that its signals remain up-to-date and accurate without repainting.