Description
Trading Assistant EA for MT4 provides non-redrawing buy/sell signals. It is designed to be an easy-to-use trading platform for beginners and experienced traders. The software is designed to help users make informed decisions when trading in the Forex market. It is equipped with an on-screen dashboard that shows you a variety of useful information.
System contains four main components:
Entry Indicator (BUY / SELL Signals).
5 Nitro Indicator
Basket Dashboard
Trading Assistant.
No Redrawn Arrows Indicator
Reliable signals. 100% no redraws
The indicator has audible and email alerts
You can use alerts (sound + email) as long as
Enable them in the indicator settings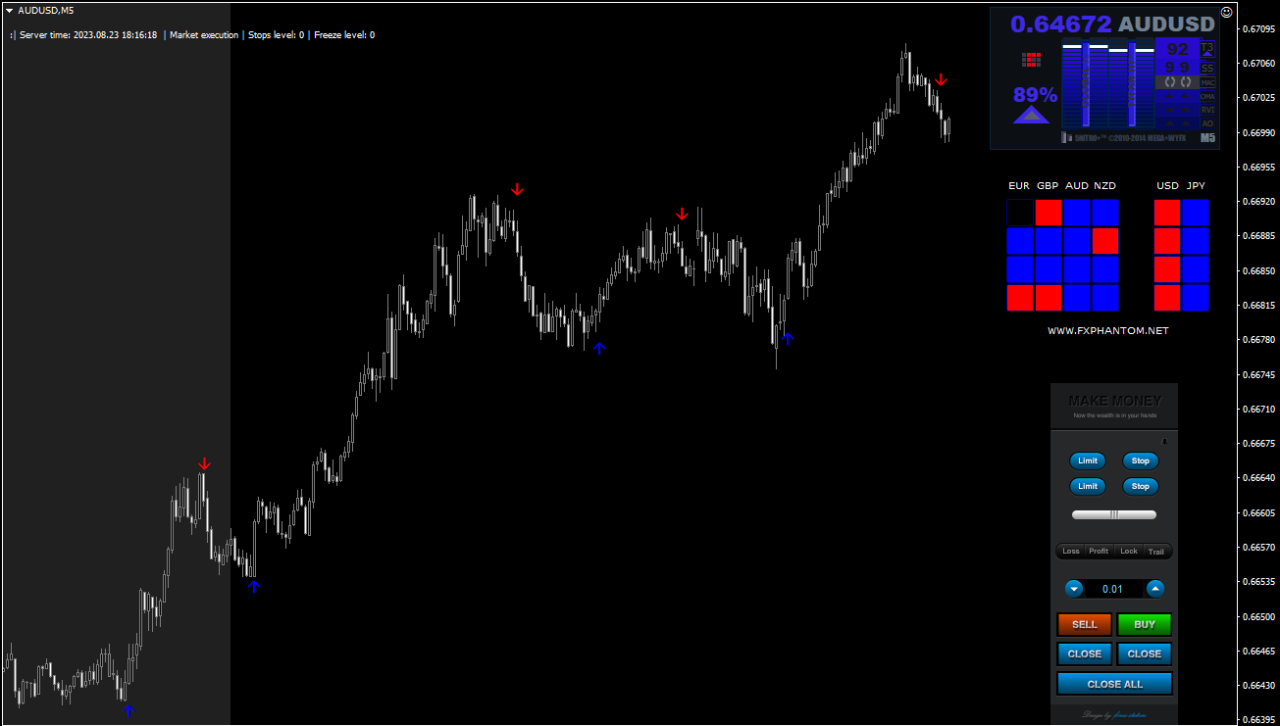 NO REPAINT TECHNIQUE
Indicators Does Not Repaint. Not In Real Time Nor In Any Other Conditions.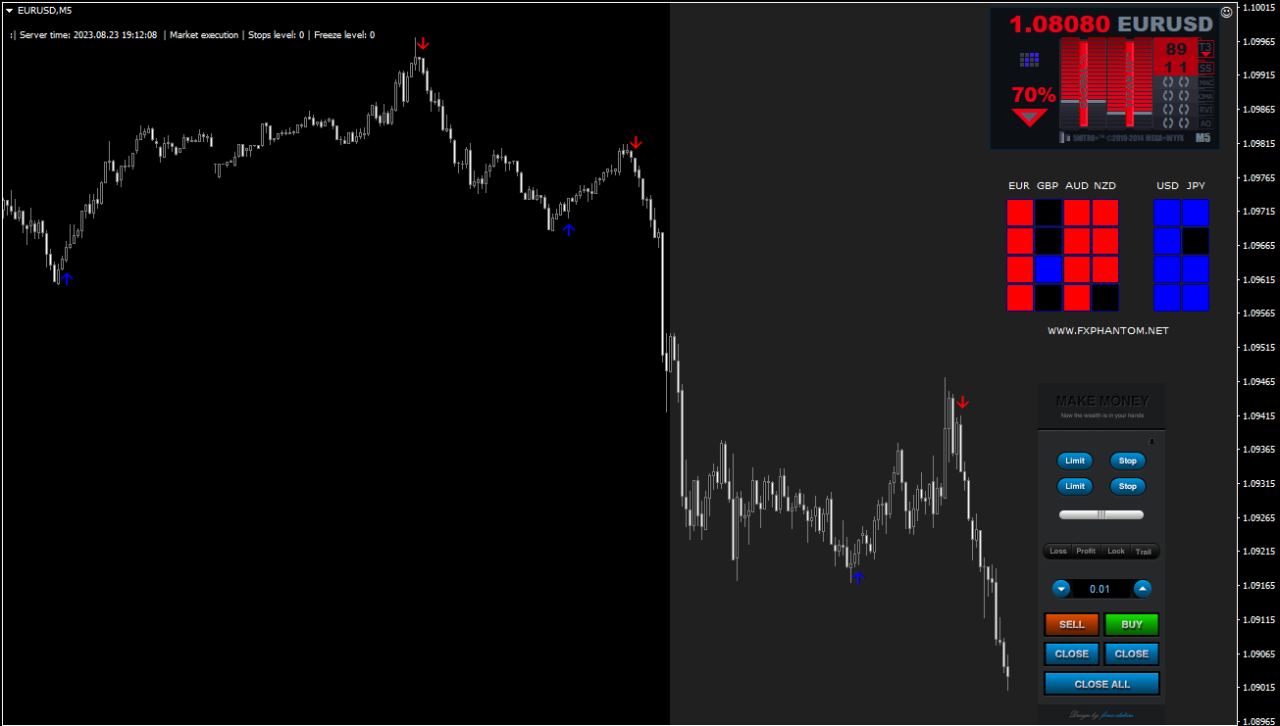 BUILT-IN ALERTS
Whenever A New Signal Will Arise, You Will Get An Instant Alert. – Standard MT4 Pop Up + Sound – Email Notification – Push (Mobile) Notification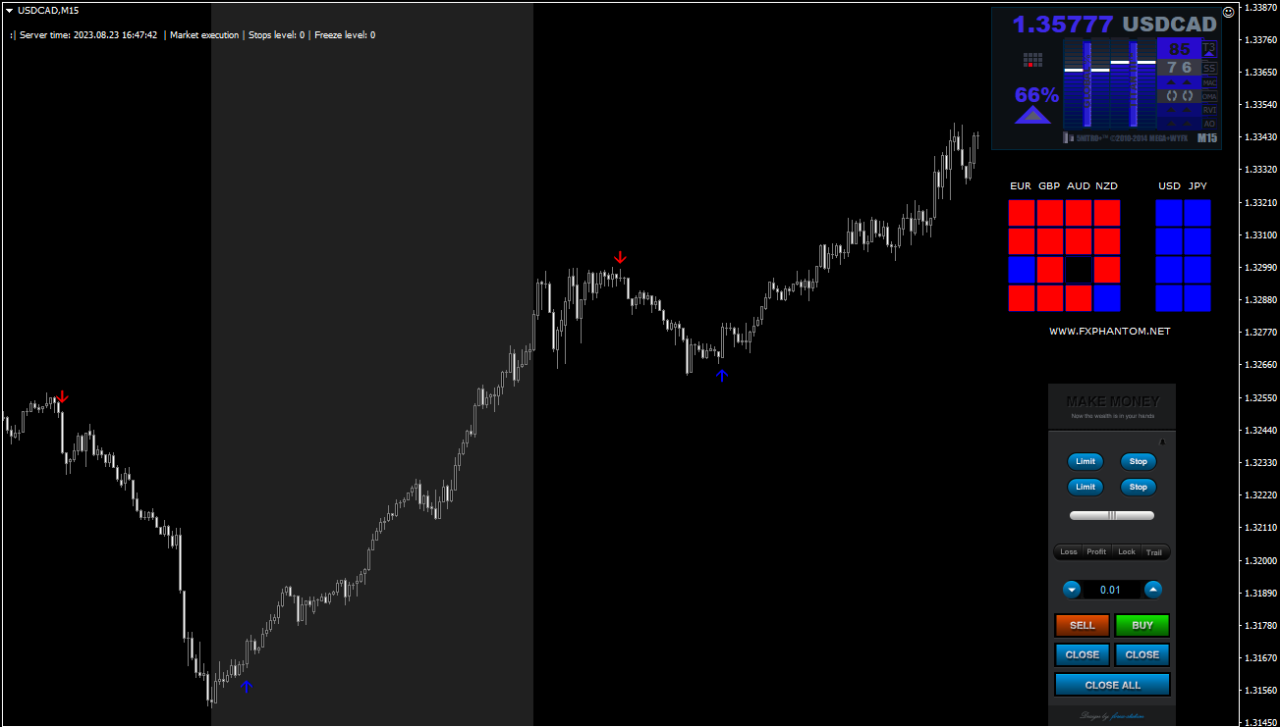 DETAILED MANUAL INSIDE
Software contains detailed manual about software installation, trading rules, as well as trading tips.
FX-Phantom contains highly advanced indicators and trading assistant. The main signal indicator making analysis of RSI, Momentum, CCI, Oscillators, ADX and WPR and presents the result in one easy-to-read signal.
BLUE=BUY, RED=SELL.
Simple as that.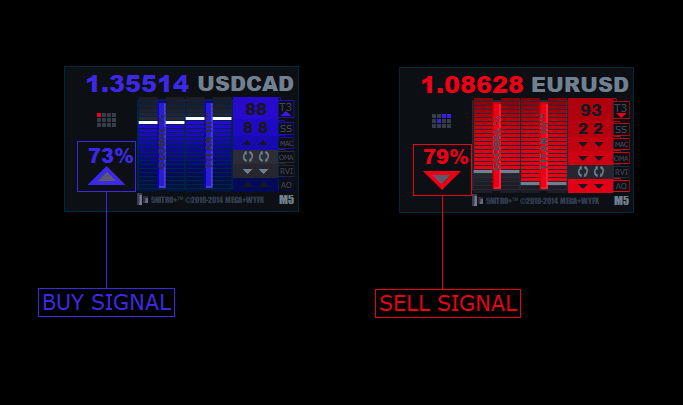 FX-Phantom provides also unique confirmation dashboard that contains FX major pairs. When you take a trade you can always be sure, that the trade is supported by the whole market (not single pair only).
Example: You are going to take a SELL signal on EUR/NZD pair. Basket dashboard will show you the other EUR pairs current direction.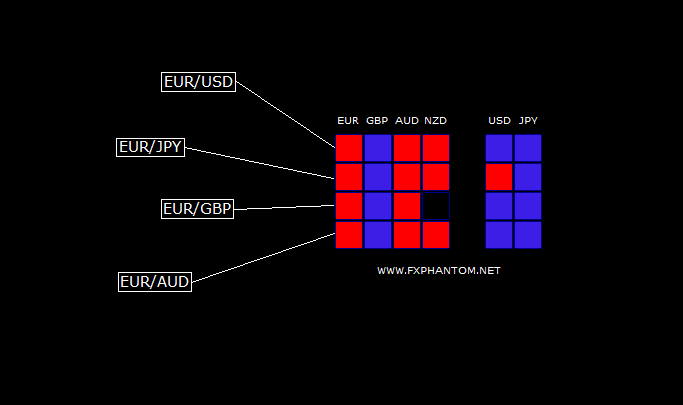 FX-Phantom contains also great trading tool that works as an expert assistant.
It will help you with easy, one-click opening all types of trades (standard/limit/stop), also trailing stop, break even profit lock, trade risk calculated on equity percentage and many more!
It provides also usefull live data, like daily performance right on your chart.
Assistant is fully 'mobile', you can drag it to any place on the chart or hide it on the left/right side.
Supported Timeframes: M1-H4
Supported Instruments: FX Pairs
Activations Number: Unlimited
Use the software for typical Daytrading
The Fx Phantom System is a rules-based forex trading system designed to identify high probability trades across currency pairs. It uses a proprietary custom indicator to generate trading signals on chart patterns.
Overview of Fx Phantom Trading System
The system consists of the Fx Phantom indicator which identifies trade setups, along with a defined ruleset for entries, trade management and exits. Traders follow the systematic rules and look for the indicator signals to trade forex with an edge.
It trades multiple forex pairs including EUR/USD, GBP/USD, USD/JPY, USD/CAD and more. The hybrid approach combines indicator signals with discretionary analysis.
History and Creation
Fx Phantom was developed by professional forex traders Andrea Unger and Timeon Tian. It builds on Tian's phantom trading principles and Unger's expertise in systematic trading strategies over decades of market experience.
The system was designed to simplify forex trading through a rules-based methodology that generates high probability setups in all market conditions.
Benefits of the System
Benefits traders can realize from the Fx Phantom system include:
Proprietary custom indicator identifies high probability trades
Rules-based system removes guesswork and emotions
Works on multiple forex pairs and timeframes
Can be traded manually or automated
Simplifies analysis with objective entry and exit rules
How Fx Phantom System Identifies Trades
The Fx Phantom indicator produces trading signals based on defined parameters:
Proprietary Indicator and Settings
The custom Fx Phantom indicator available in MT4 uses a complex algorithm to identify trades based on multiple technical factors including momentum, breakouts and market structure.
Key settings control trade direction, strength of signal, and frequency of alerts. Traders optimize the values for market conditions.
Trade Entry Rules
Entry rules require the indicator to signal a trade, with consideration of current market context and other technical factors for confirmation. Stop loss and target parameters defined.
Exit Rules and Trade Management
In addition to entry signals, the system has objective rules for trade management like trailing stops. Exits also triggered by certain indicator patterns or reverse signals.
Fx Phantom Trading Strategies
Fx Phantom trades three types of setups:
Trend Following Entries
Trades taken in the direction of the prevailing trend when the indicator identifies continuation signals. High probability momentum trades.
Pullback Trades
Buying pullbacks in uptrends or selling bounces in downtrends based on indicator reversals at key levels.
Momentum Breakouts
Trades aimed at riding momentum when price breaks out of defined ranges confirmed with indicator signals.
Optimizing Fx Phantom System
Adjusting system parameters can optimize performance:
Adjusting Indicator Parameters
Modifying the proprietary indicator settings like signal strength, trade direction filter, and history length adapts it to changing market conditions.
Adding Filters for Market Conditions
Filters help avoid low probability trading periods, like applying minimum volatility or avoiding consolidation.
Forward Testing Strategies
Running the system across historical data identifies flaws and fine tunes strategies before live trading capital.
Using Fx Phantom with Other Analysis
Combining Fx Phantom with discretionary techniques improves edge:
Combining with Chart Patterns
Classical chart patterns like triangles, flags and wedges add more context for higher probability trades.
Incorporating Fundamental Drivers
Fundamental news events that impact forex flows can explain indicator signals and improve timing.
Identifying Dynamic Support/Resistance
Areas where prior price interacted represent better entries and exits than arbitrary round numbers.