Description
The Inception Trading System is a revelation in the trading world, revolutionising the way traders access the Forex market. If you are looking for a cutting edge trading solution, then you have found a treasure.
The Inception Trading System is a trader's remedy for volatile markets. It is like having your own trading oracle! It offers seamless automated chart analysis, saving you from endless hours of staring at the screen.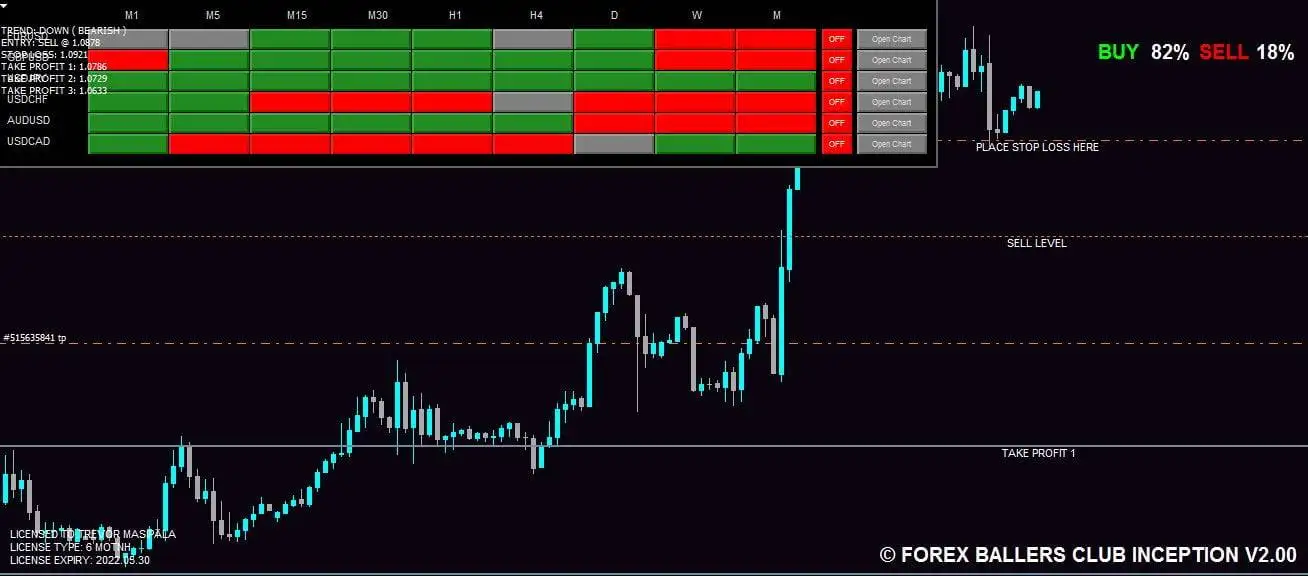 But what makes this trading system different? The answer lies in its unique price action algorithm. This algorithm allows the Inception trading system to accurately calculate the psychological levels of the market. Things don't stop there! The system also generates entry, stop loss and take profit levels based on these key psychological levels. The best part? It has a wide range of applications covering trading instruments from currency pairs, gold, indices to cryptocurrencies.
Why choose the Inception Trading System?
Time Efficiency: Gone are the days of tedious chart analysis. Take back your time and focus on what's important to you.
Emotion-free trading: The system eliminates the emotional element that often leads to trading pitfalls.
Versatility: Price behaviour is at its core, making it compatible with all trading tools available to retail traders.
Automatic generation: The system provides buy/sell signals, entry, stop loss and take profit levels on a daily basis.
Trend Direction Determination: Keeps the market moving in the right direction as the system automatically recognises the direction of the trend.
Risk Management: Combines risk/reward management principles to effectively minimise account blowouts.
System Features
Buy/Sell Signal Generation: Automatically generates buy/sell signals on a daily basis, including entry, stop-loss and take-profit levels.
Trend Evaluation: Inception Trading System automatically evaluates market trends to ensure you don't go against the flow.
Risk Management: Protect your investment with the system's built-in risk management features.
Instrument Compatibility: For all trading instruments available to retail traders.
Business Opportunity: Can act as a signal provider, generating signals that can be shared and creating additional revenue streams.