Description
Unlock the power of the Trend Trading System X-Brain Method, the ultimate NON-Repaint indicator system designed to simplify your trading experience. Valued at $297 for a lifetime license, this system provides user-friendly buy/sell signals for traders of all levels.
The X-Brain Method is a robust trading system that combines price action patterns and channel breakouts, offering a unique synergy of standard MT4 indicators. It boasts an intuitive interface, making it accessible even to those new to trading.
With X-Brain, you'll benefit from a versatile drag-and-drop panel that seamlessly integrates with your Metatrader chart. This panel displays essential information, including signals generated by the X-Brain Method algorithm.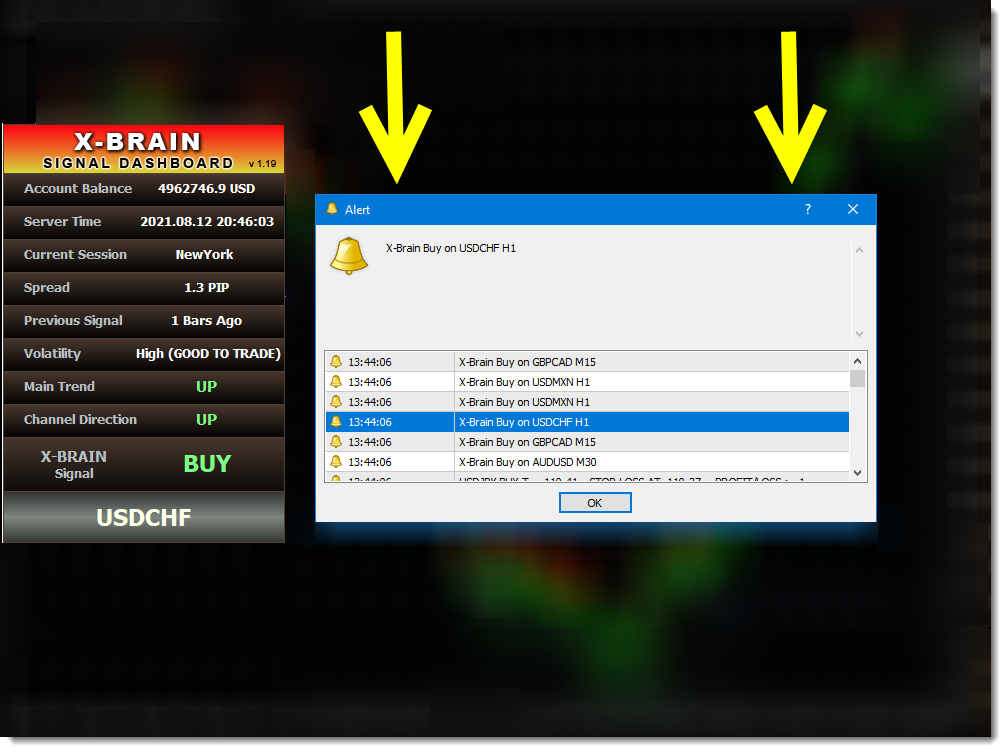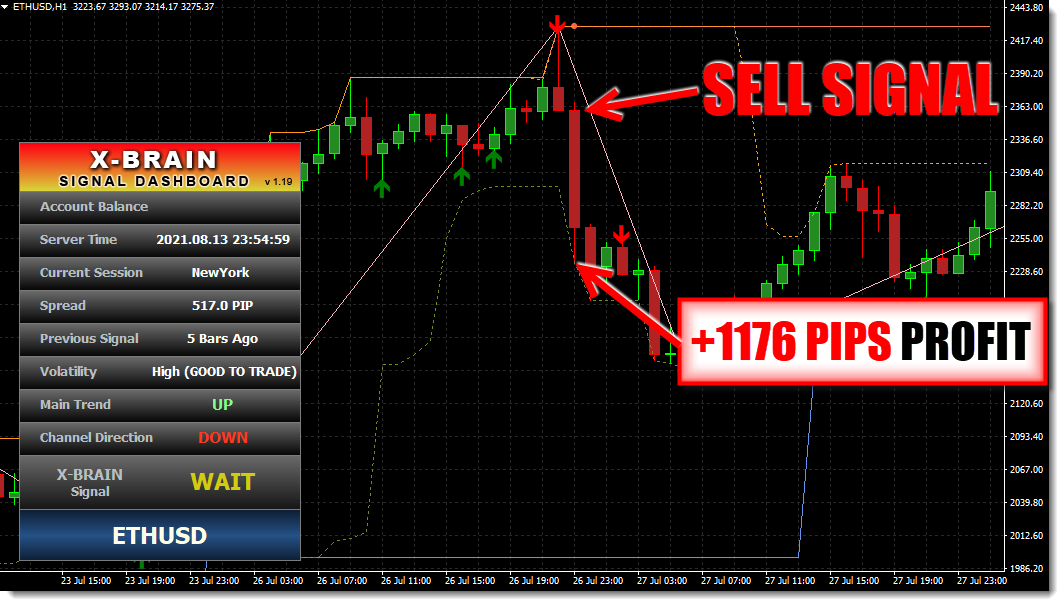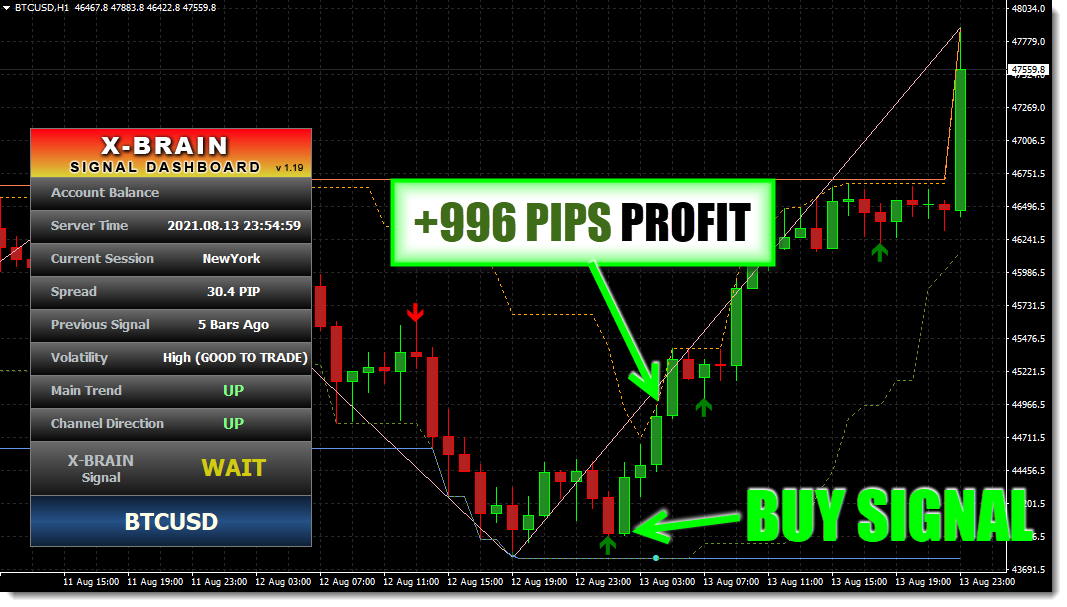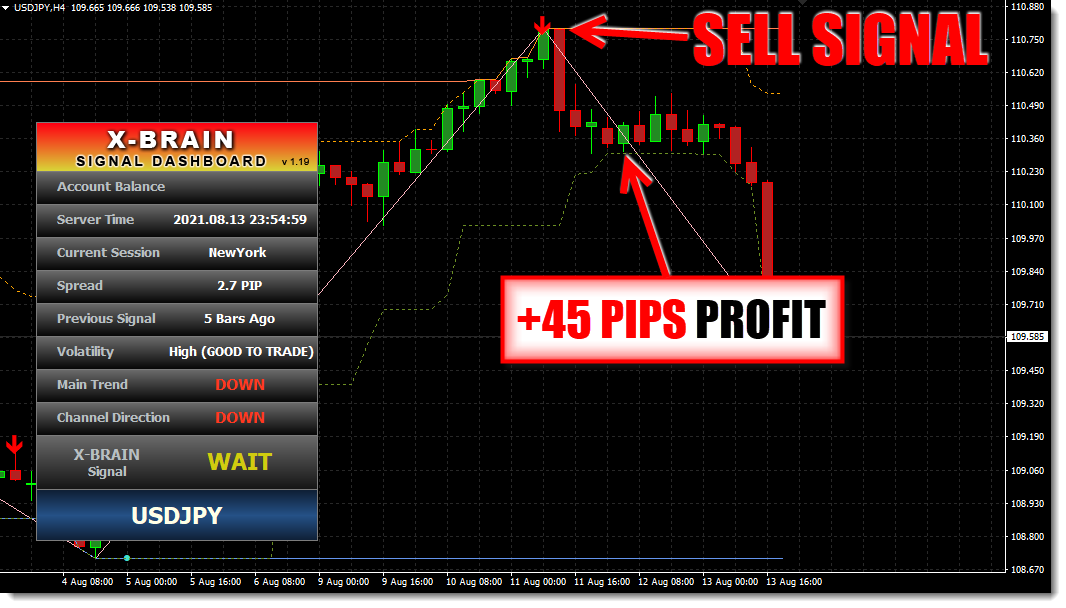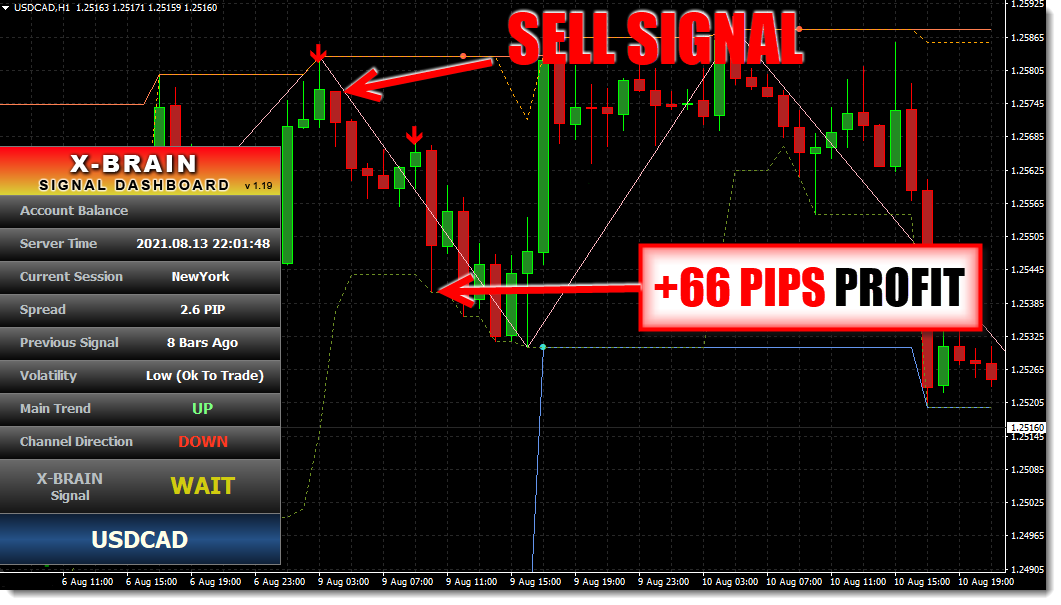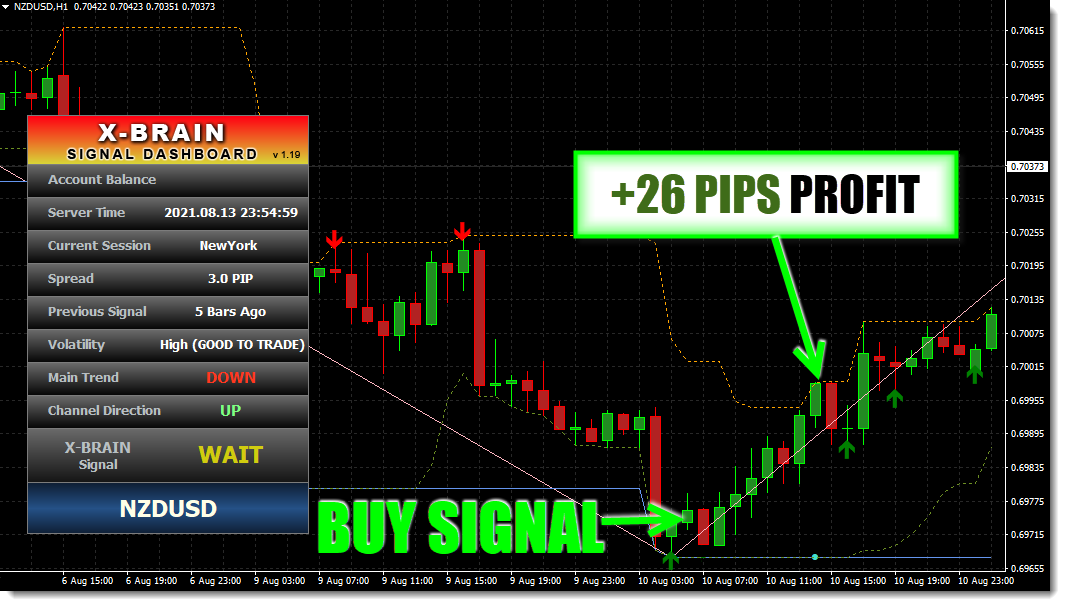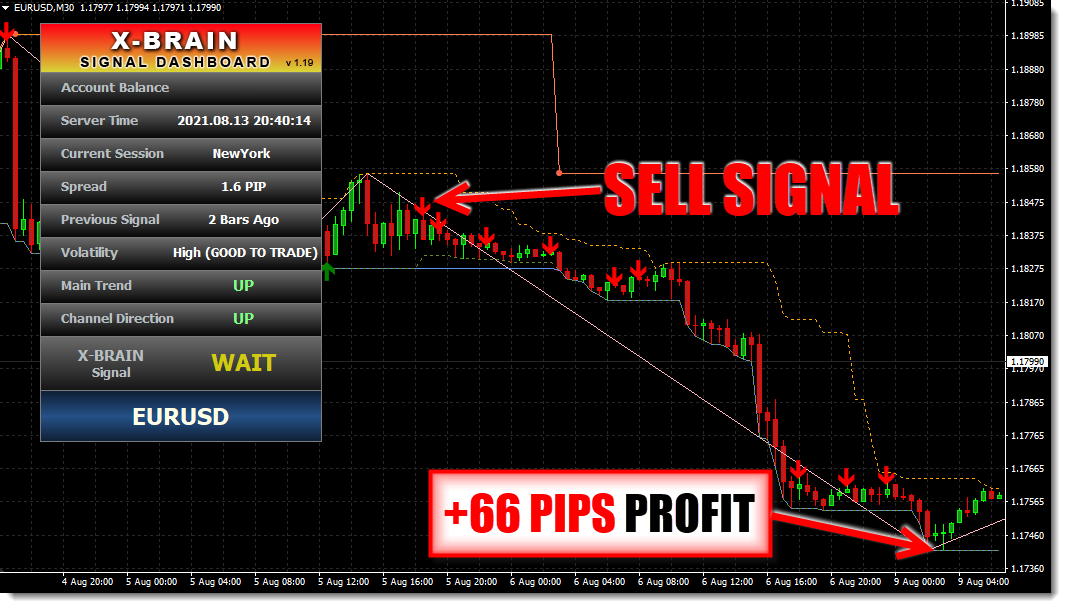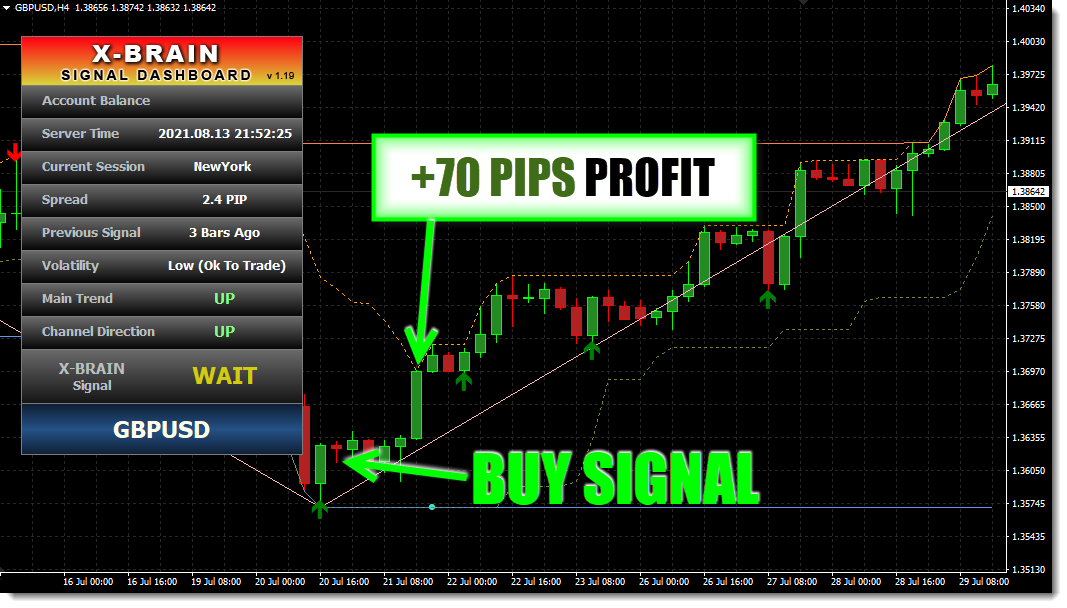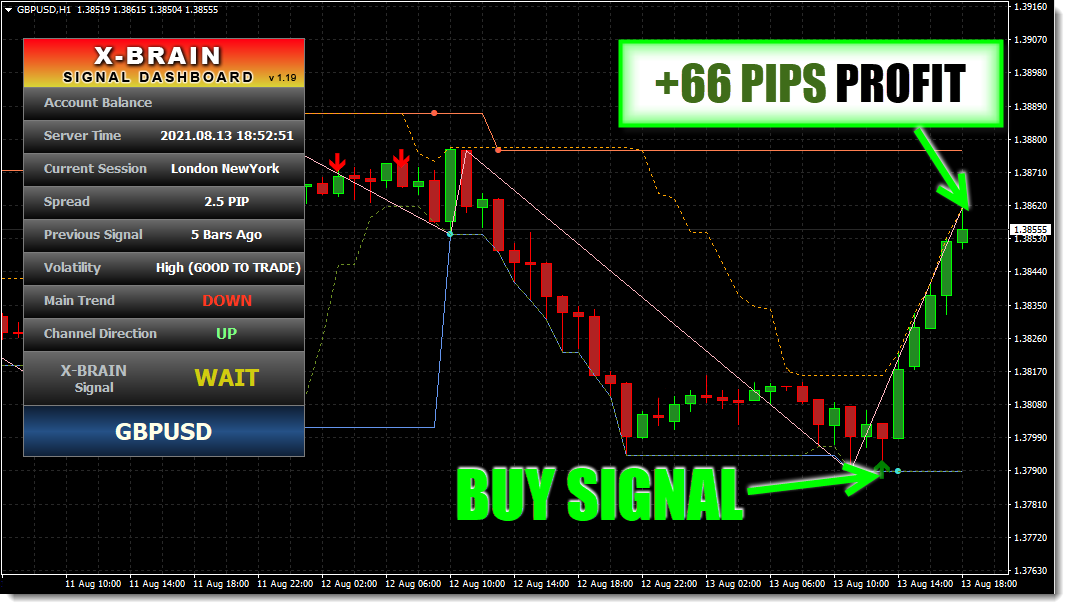 FAQ: If the indicator loads the chart, it is not displayed.
Please remove the msimg32.dll from the MT4 software.

3 different templates provided by Ultimate Forex System are for 3 different trading methods.
X-Brain Method LONGTERM – Provides the most secure signals, with less profit potential at the same time. Pick this mode if you want to spend the minimum amount of time in front of the computer. This mode is recommended for every type of trader.
X-Brain Method STANDARD – This is the most universal mode, providing the most balanced signals. It provides stable signals with limited risk. This mode is recommended for beginners as well as experienced traders.
X-Brain Method SCALPING – It's characterized by the fastest signals as well as the largest potential profit with increased risk. If you are familiar with scalping and catching the quick market movements, you should choose this trading mode. Scalping mode is recommended for advanced traders.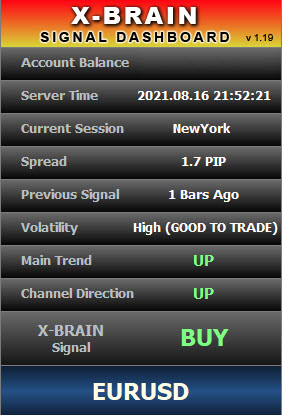 Unmatched Signal Frequency Accuracy Ratio
Experience trading signals at their highest frequency with unparalleled accuracy through the X-Brain Method. The inclusion of our filtering mechanism enhances its profitability, ensuring you stay on the winning side of trades.
Price Behavior Filter
The foundation of the X-Brain Method rests on price behavior conditions, with built-in filters designed to adapt to changes in candlestick dynamics. These filters work in harmony with the core principles of the system, enhancing your trading efficiency.
Simplify Your Forex Trading
Why stress over forex trading when you can effortlessly trade using the X-Brain Method? This user-friendly system is tailor-made for profitable forex trading. The MT4 system incorporates navigable features that empower you to make informed trading decisions and secure profits. The X-Brain Method is not only affordable but also validated by consistent recommendations from traders specializing in day trading price behavior.
Trade with Confidence
The X-Brain Method is your go-to software for trading in stocks, commodities, gold, equities, and other forex assets. When you require seamless trading even under pressure, this system is your best companion. It boasts an impressive accuracy rate of 98.5%, setting it apart in the world of forex trading. You'll receive timely alerts via email, mobile devices, and desktop notifications, ensuring you never miss out on trading opportunities.
Effortless Trading with Zero Latency
The X-Brain Method frees you from the complexities of in-depth analysis. It furnishes you with precise buy/sell signals, allowing you to carry on with your regular computer work. This fast and user-focused system is essential for maximizing your forex trading profits. X-Brain exhibits zero latency and delivers stellar performance, enabling you to generate profits throughout the trading day.
Make the smart choice with the X-Brain Method Ultimate Forex Indicator and experience the future of profitable and hassle-free forex trading. Don't miss out on this opportunity to enhance your trading strategies and elevate your success in the world of forex.