MTF Supply Demand Zones Indicator Review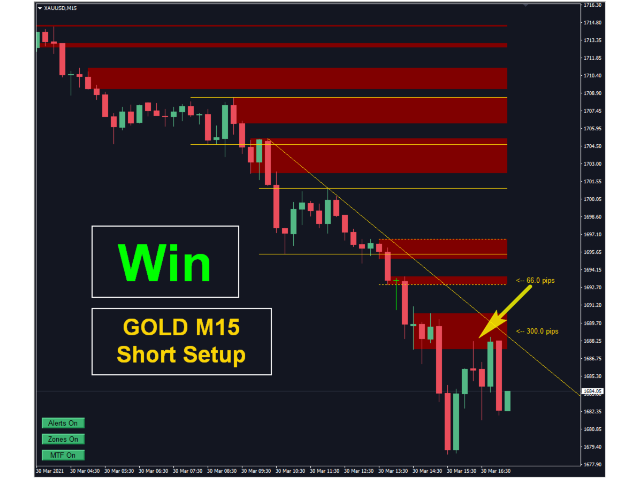 MTF Supply Demand Zones are available in the MQL5 Marketplace under the category of indicators. Below we have included a link in case you find other indicators that share the same name. The indicator was uploaded on 4th March 2019 by Georgios Kalomiropoulos. It received a recent update on 5th March 2020, which brought it to version 2.0.
MTF Supply Demand Zones Overview
MTF Supply Demand Zones can be used with MetaTrader 4, and it will automatically create supply and demand areas. The zones are created dynamically based on price movement of the market. There are additional features like alerts when a zone is created, as well as zone widths, timeframes, and buttons that enable the indicator's functions.
There are many advantages to using an indicator.
Avoid trading with emotions.

Objectify all your trading transactions.

Take advantage of high-probability setups to increase your profits.

Draw zones in less time.

Trade financial markets like a professional.

Instant analysis of multiple timeframes for any market.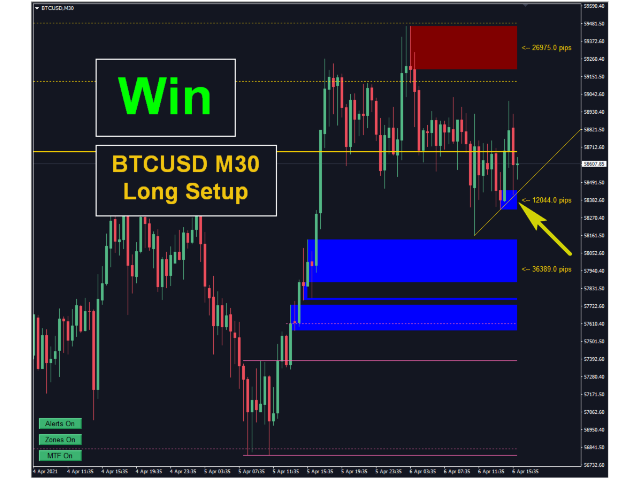 Service Cost
For $149 you can purchase an unlimited version that has no limitations. There is no option to rent this indicator, unlike many others on the MQL5 market. You must purchase it.
The site offers a demo version. Although it does not specify what it includes or its limitations, we still recommend downloading and testing it.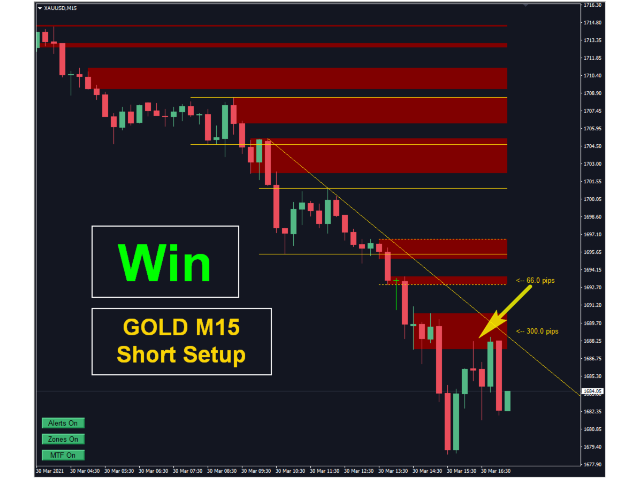 Conclusion
Five different user reviews are positive, and they all give the indicator and an overall rating of five stars.
"I have spent many years searching for a reliable and solid supply and demand indicator. I no longer need to search any further." This is the best indicator I have ever purchased in all my years of trading Forex. This tool can help you take your trading to the next level right away. I hesitated to buy it because I thought I would waste my money. But I made the purchase. My trading profits have increased at least 20% in just a few short months. Georgios brings a breath fresh air to the world of Forex scams. He always answers my questions and has some encouraging words. You won't be disappointed if you click on the Buy button.
"I HAVE Bought this indicator recently. I'VE SCANNED THROUGH MULTIPLE PAIRS AND NOTICED SOME NICE WINDING POINTS ON THE 30 MINUTE CHARTS. Easy to use and very happy with my purchase." – A 5 STAR REVIEW.
The reviews and comments are all very positive. There are also many comments. The developer has responded to these quickly, which is a sign of the support you can expect if you decide to buy it. You can still try out the free version, and ask questions to the developer to ensure that it's the right indicator for your needs. Do this before making a purchase.
This Forex service is currently available in the MQL5 marketplace: https://www.mql5.com/en/market/product/36409