PRO Renko System [Indicator Review]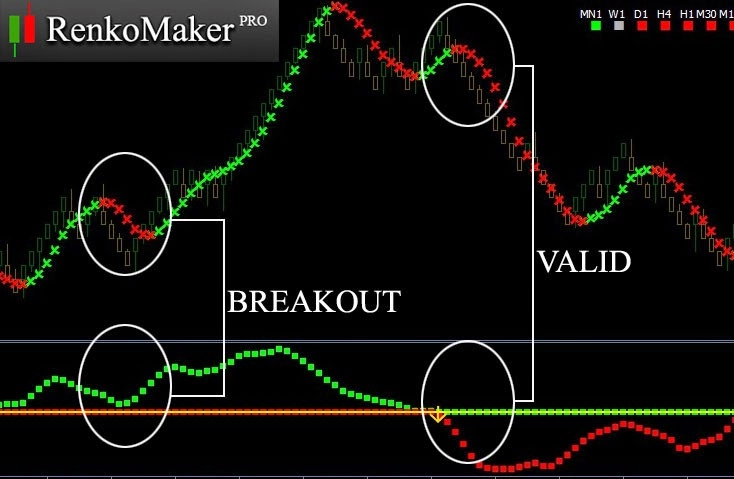 This post will review the Renko Maker Pro Trading System. This manual trading system uses renko charts. Renko charts form bars based on pip movements rather than time-based bars as they do in standard charts. If you set the renko block to 10, a bar can only be closed when it has moved 10 pips either up or down. Renko charts make it easy to see trends, chart patterns, and levels of support/resistance. They can filter out a lot noise from standard time-based charts.
Renko Maker Pro Trading System
Renko Maker Pro Trading System has a simple setup and is visually appealing. It is easy to use and suitable for beginners and those new to Renko charts. This manual forex trading method can filter out false signals, and confirm entries using a combination accurate technical analysis indicators.
The Renko Maker Pro Trading System will teach you how to install Renko charts, basic lessons on renko, how to trade and money management strategies. It can be used at any time and on any currency pair.
It is easy to use and set up. You will receive clear visual signals and alerts on your chart. The User Guide explains how to use the system in detail.
Renko charts can be used to calculate the following:
Easy identification of resistance and support lines

Triangles are a good example of continuation patterns.

Identification of reverse patterns, such as triple tops, head and shoulders, and double bottoms.

Discovering trends and their reversals which cannot be "seen' on a PPS chart

Improve our daytrading/swinging chart skills to increase our account.
What is a Renko Chart?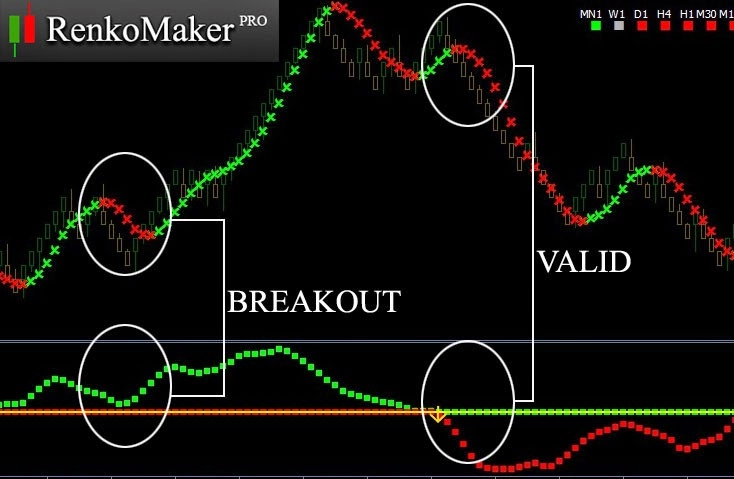 Renko charts are a type price chart that was developed in Japan. They are used by traders to perform technical analysis. Renko charts and measures price changes using diagonal rows of rectangles. Renko charts are built on price movements over discrete values, not prices or standardized time intervals like most charts. The chart is thought to have been named after the Japanese "renko", which means "bricks". Renko charts allow you to eliminate unnecessary noise, and show market trends better than classic candlestick charts.
Why trade Renko charts?
Renko charts give a wider view of the markets and can help identify long-term market trends (short-term noise has been filtered out). Renko charts can help traders identify areas of strong resistance and support in the market. Renko charts allow traders to profit from long-term trends.
Renko charts like Heikin Ashi show price fluctuations free of minor fluctuations. Filtering helps to detect trends. The bars have the same width because the system does not take into account time. Renko charts have a time-axis but the intervals of time are not fixed. Renko charts can take several months to build a brick, but they may also form in a single day. This is different from candlestick charts or bar graphs where a new line/candle forms at specific intervals.
In the settings, you can specify the brick size along with the period of formation. The number of points the price has to pass before the indicator will draw a bar. The bigger the size the less movement but also the greater temporary deformations. A smaller brick size will increase the volatility.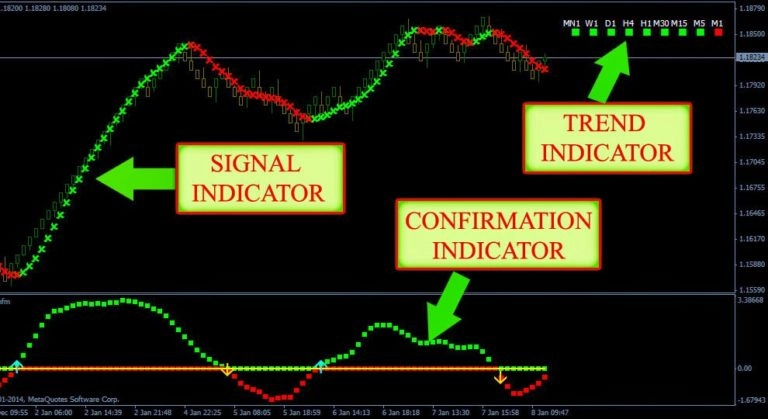 RenkoMaker Pro Trading System Features
You will receive the following guides with the RenkoMaker Pro Trading System:
Install Renko Chart

Renko Chart Basic Lesson

Trading Market Trends

How to Trade Using the System- Basic and Advanced Rules

Money Management
RenkoMaker Pro Trading System Features include:
Filter that only allows you to trade in line with the market trend

It is possible to trade the news releases using Renko charts.

Trading strategy that is very versatile

Use on any session including Asia, Europe and America

Use it for any currency pair or other trading instrument

Easy to read and understand chart

There are no complicated rules to follow

Support center available
Renko Maker Pro Trading System Summary
It can be an excellent starting point for traders who want to begin trading using renko charts. You will not need to watch the charts as you'll be alerted by clear signals for entry and exit. This package includes a trend bar indicator for multiple time frames, a confirmation indicator and a renko expert adviser to generate renko charts.
You can always begin by opening a demo account if you're interested in the RenkoMaker Pro Trading System. This is a good way to learn how to use the RenkoMaker Pro Trading System. Most forex brokers offer a demo account for free. After you've gained some confidence and achieved some success, it may be time to switch over to a live account.
You can use the RenkoMaker Pro Trading System as an independent forex system or integrate it into your trading strategy if you think it will help you reach your trading goals. RenkoMaker Pro Trading System is a versatile system that can be used in many different ways. It's important to test it out before committing.
You might also want to look at the Renko Trading Street System or the Forex Renko Strategy if you are interested in Renko Forex trading strategies.