Description
Scalping can seem daunting to new traders, but the user-friendly TRX MT4 indicator makes it accessible even for total beginners. This straightforward yet powerful system provides everything you need to start scalping successfully.
The indicator gives clear visual and audible alerts when signals occur, so you don't need to manually monitor charts. Get notifications via email, platform pop-ups, or mobile push alerts. This allows you to scalp multiple currency pairs simultaneously without missing opportunities.
One of the best aspects of the TRX MT4 is its versatility across markets. Use it to scalp not only forex, but also stocks, commodities, cryptocurrencies, metals, oil, gas, and more. The principles work across any liquid asset.
You can apply signals on any timeframe from 1-minute to 1-month charts. This flexibility lets you tailor the indicator to your personal trading style. Scalp ultra short-term moves or larger swings.
The TRX MT4 comes packed with 3 templates for different scenarios:
TRXScalper1 is the most aggressive and fastest template, ideal for breakneck scalping and day trading.
TRXScalper2 is the balanced default template for typical swing trading. Moderate risk and signal frequency.
TRXScalper3 is conservative, catching slower moves on higher timeframes with minimal risks.
This range covers all trading styles. Simply load the template matching your goals and risk tolerance. Even trading newbies can start profiting quickly with the TRX MT4 system!
While easy to use, applying risk management principles is still essential. Use key support/resistance levels on your charts to optimize entry and stop placement when acting on signals. Follow the rules and start scalping with confidence!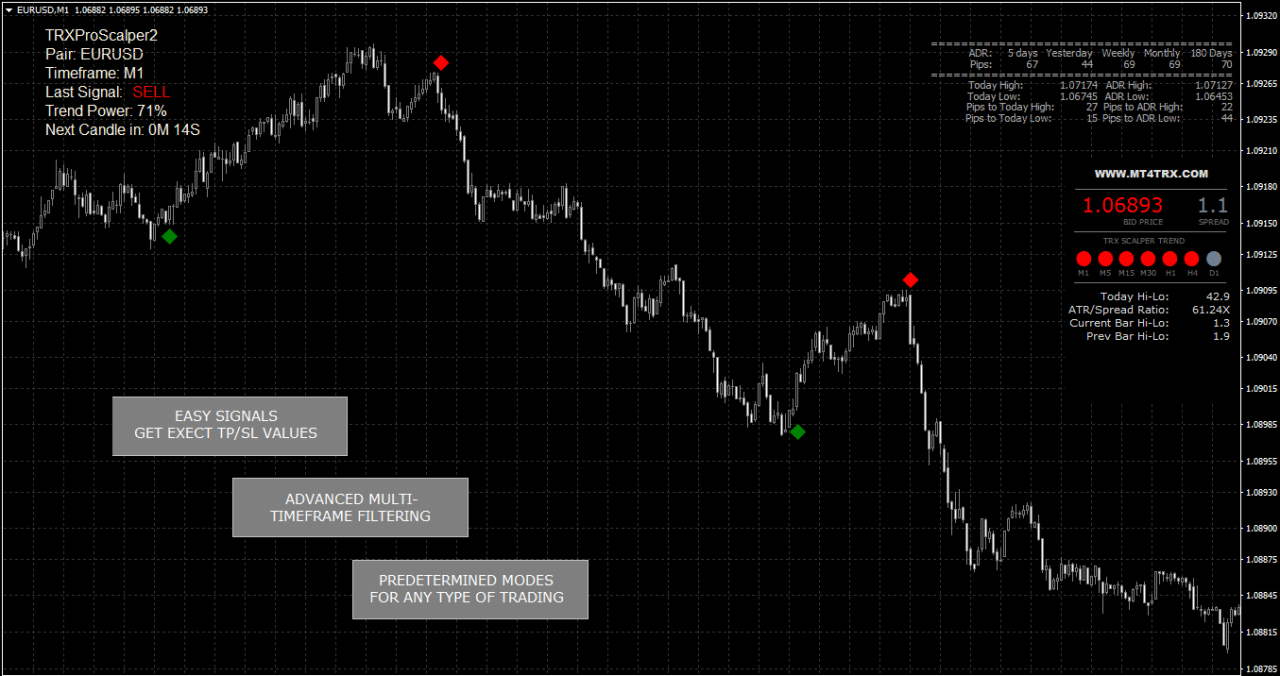 GET EXACT TP/SL LEVELS IN THE ALERTS!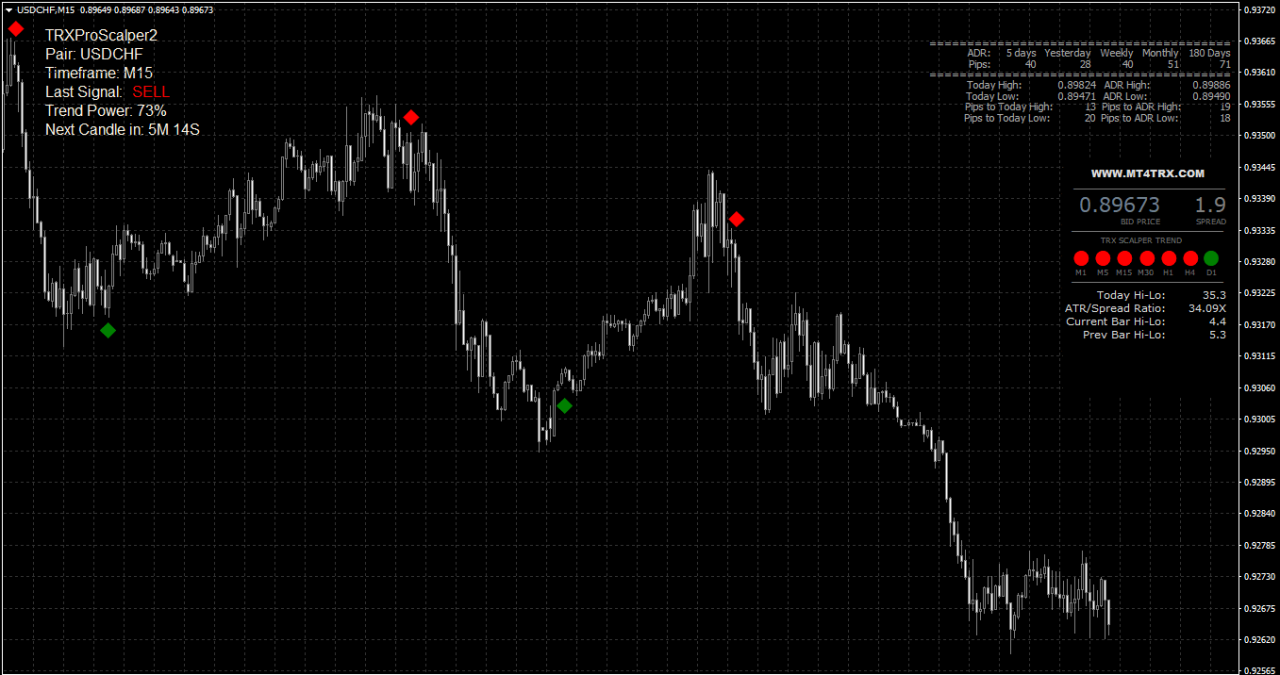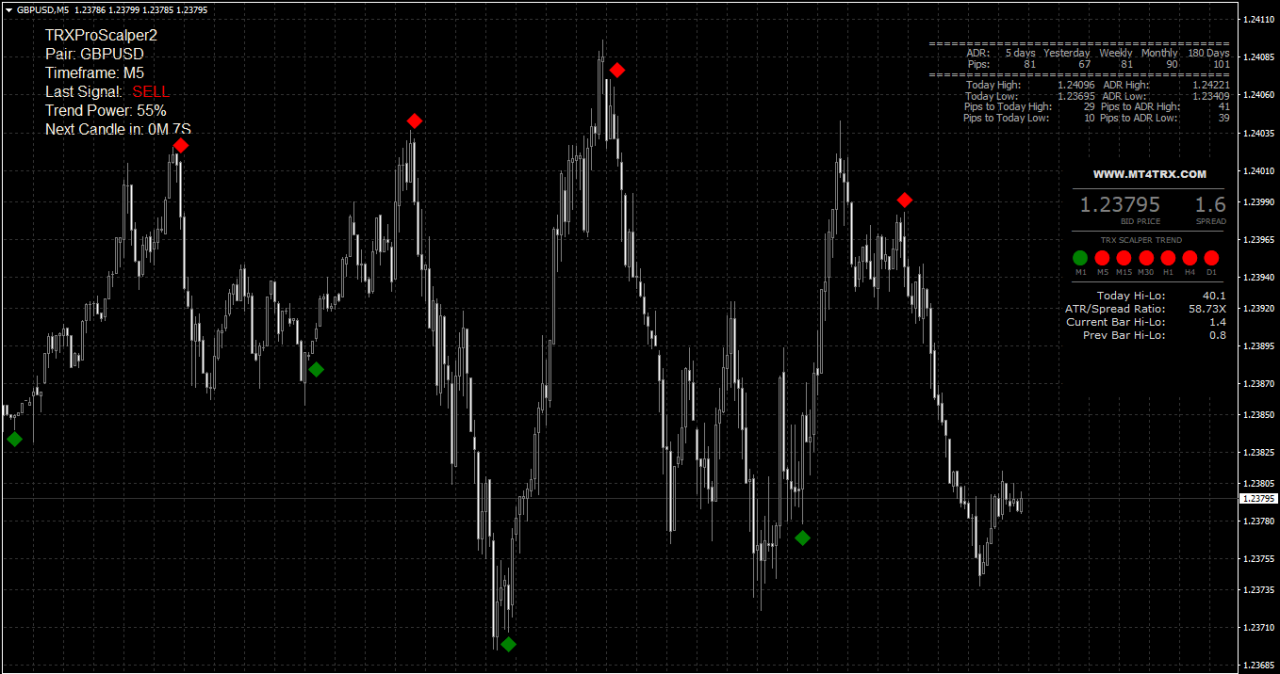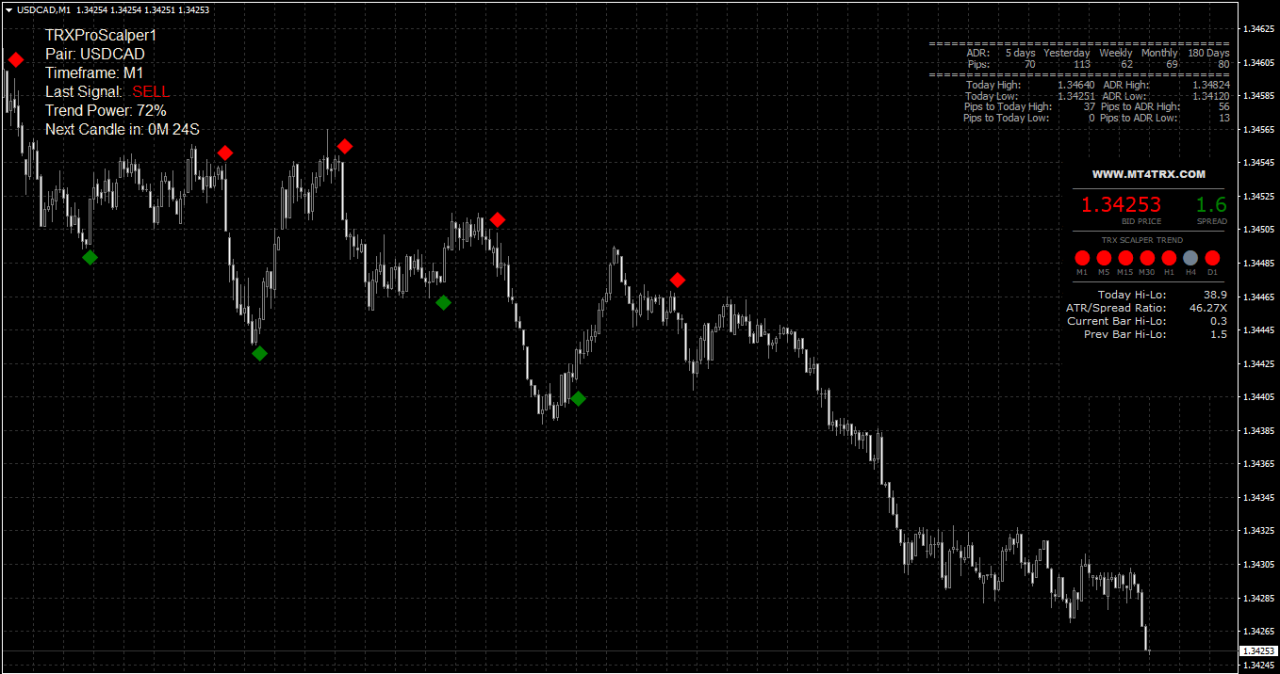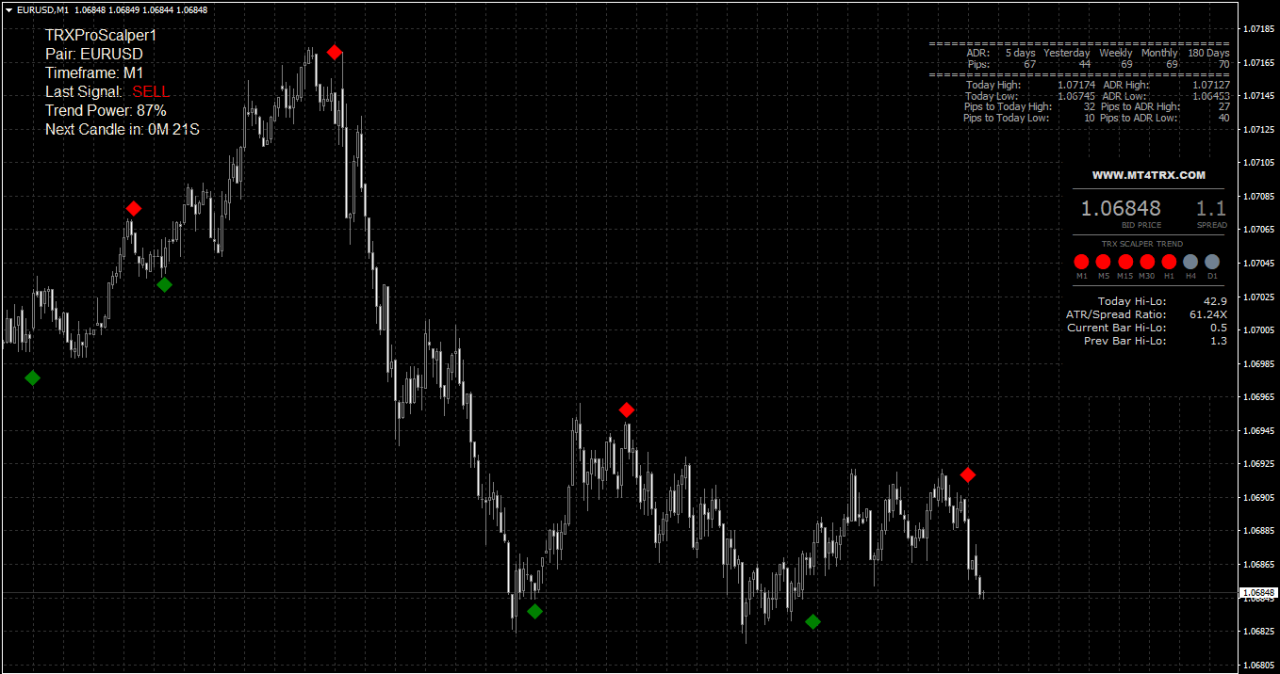 Scalping can be rewarding when done right, but it also comes with risks. Having trustworthy tools is critical to scalping success. That's where the TRX MT4 indicator shines – it's specifically built to provide reliable signaling for scalpers.
The non-repainting capability gives you true real-time intel to act on. No more second-guessing or hesitation! The buy/sell signals exactly match live market conditions with no lag or deception.
Catching trend reversals swiftly is also vital when scalping. The TRX has exceptional sensitivity for detecting when momentum is stalling out. You'll get advanced warning of impending breakouts, allowing time to get in just as new trends accelerate.
Adapting to shifting markets is another must for scalpers. The TRX has customizable templates ready for any scenario – aggressive momentum scalping, range trading, conservative swing trading, and more. Effortlessly adjust your approach.
Despite its powerful capabilities, using the TRX system is simple. The clean dashboards clearly indicate entries, exits and other key data points. Intuitive visuals tell you precisely when to pull the trigger on trades.
Trading the signals still requires skillful execution. Mastering risk management concepts like support, resistance and stop placement is key to managing the risks. Follow your plan diligently.
All in all, the TRX MT4 indicator provides tremendous advantages by enhancing analysis, signaling accuracy and flexibility. The cost is minor compared to the profit potential with this expert scalping solution in your toolkit.
If you're ready to step up your scalping game, TRX MT4 is absolutely worth exploring. See for yourself the transformative impact it can have on your scalping performance!