Description
FX MAX is a Forex Trading Indicator that works on MT4. NON-Repaint buy/sell signals. This trading software is designed for both novice and experienced traders. This software was designed to assist users in making informed decisions about trading on the forex markets. This software includes a Currency and Timeframe Changer and an ON SCREEN dashboard Show me various Useful information.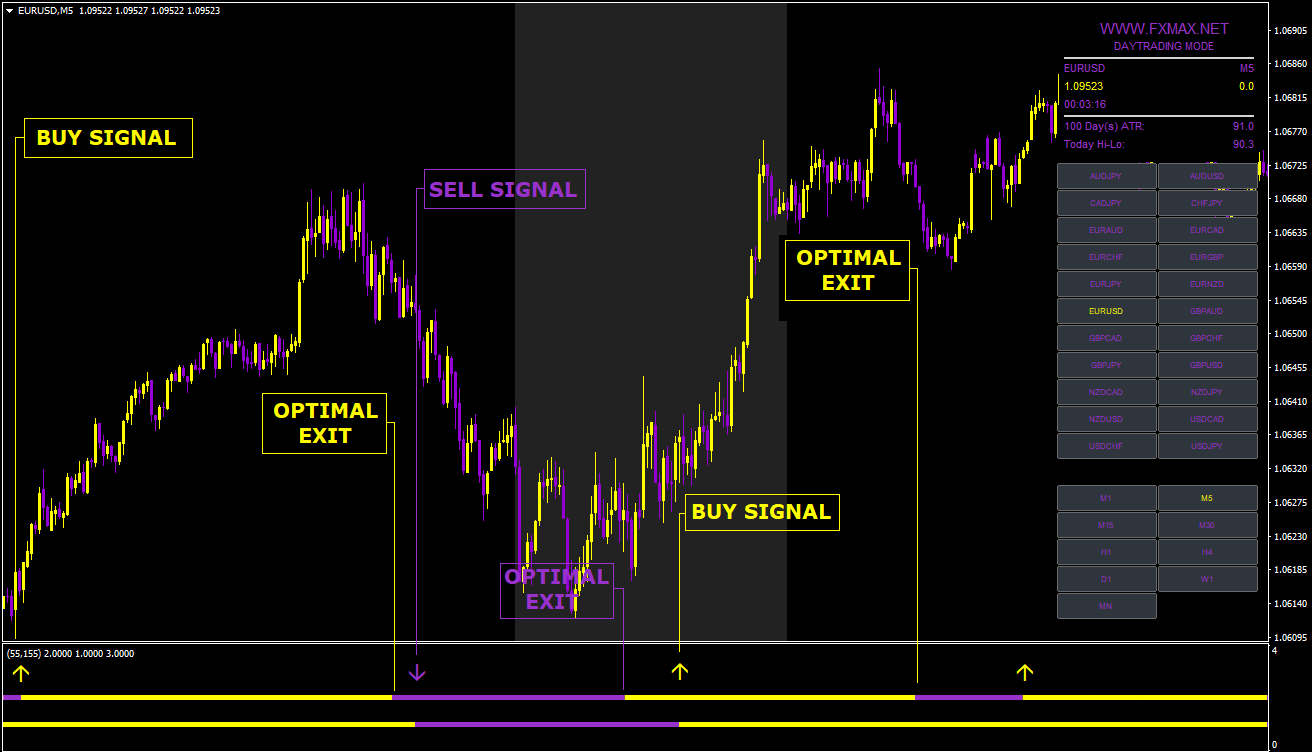 FX MAX Scalper is designed to be simple, allowing traders to quickly follow the price. The indicator is based on advanced algorithms that ensure the signals don't repaint when used in real-time or under any other circumstances. The signals are therefore accurate and traders do not have to worry about them.
The FXMAX Indicator caters to diverse trading styles, including scalping, day trading, and swing trading. The user-friendly interface allows even newbies to quickly start trading and make informed choices.
FXMAX Scalper's no-repaint feature is one of its key features. It ensures that the signals are accurate and reliable. Traders can also be informed of new signals by the built-in alerts. They include MT4 alerts that sound and pop up, emails, and push notifications to mobile devices.
The FX MAX Scalper was designed to help traders identify trends reversals and limit losses while maximising wins. The software allows users to trade in sync with the big players by recognizing trends and identifying reversals.
Daytrading is the most flexible template. It gives balanced signals that have a good risk to reward ratio. Simple and stable signals are the main advantages of this mode, as they do not require any complex analysis. Each trading signal is an alert.
Recommended timeframes: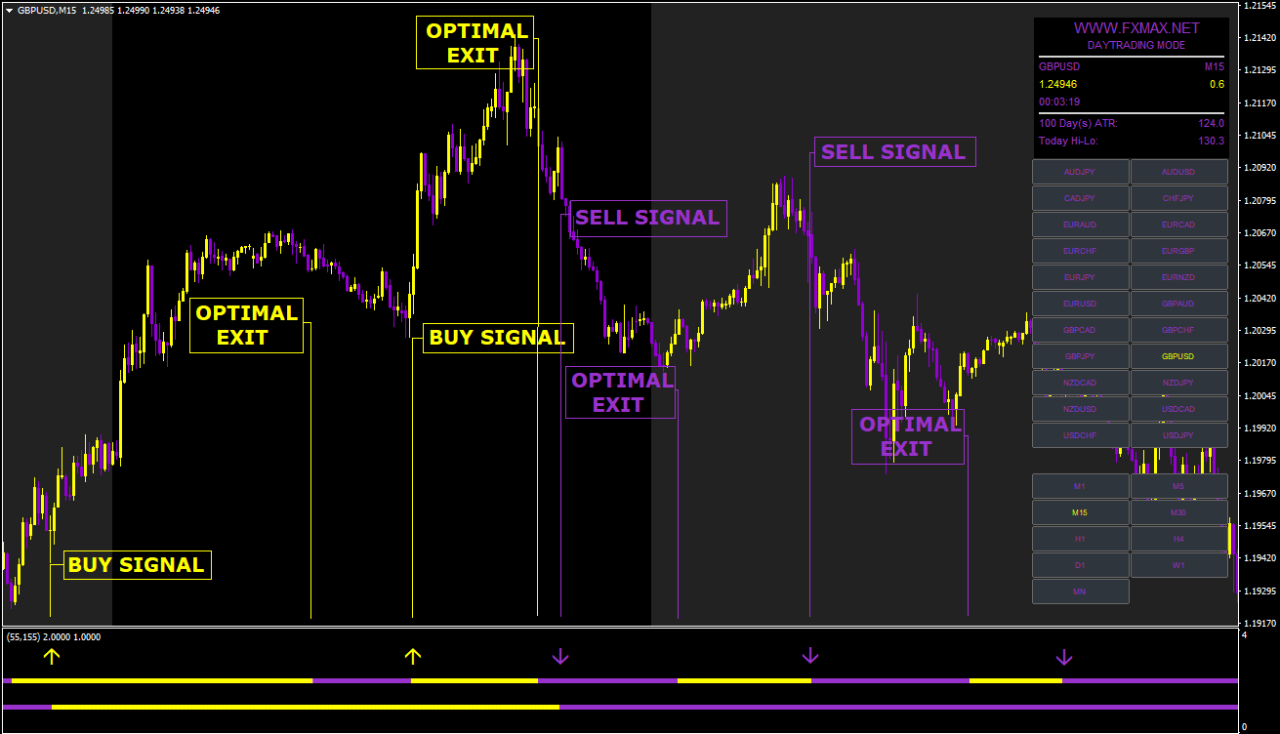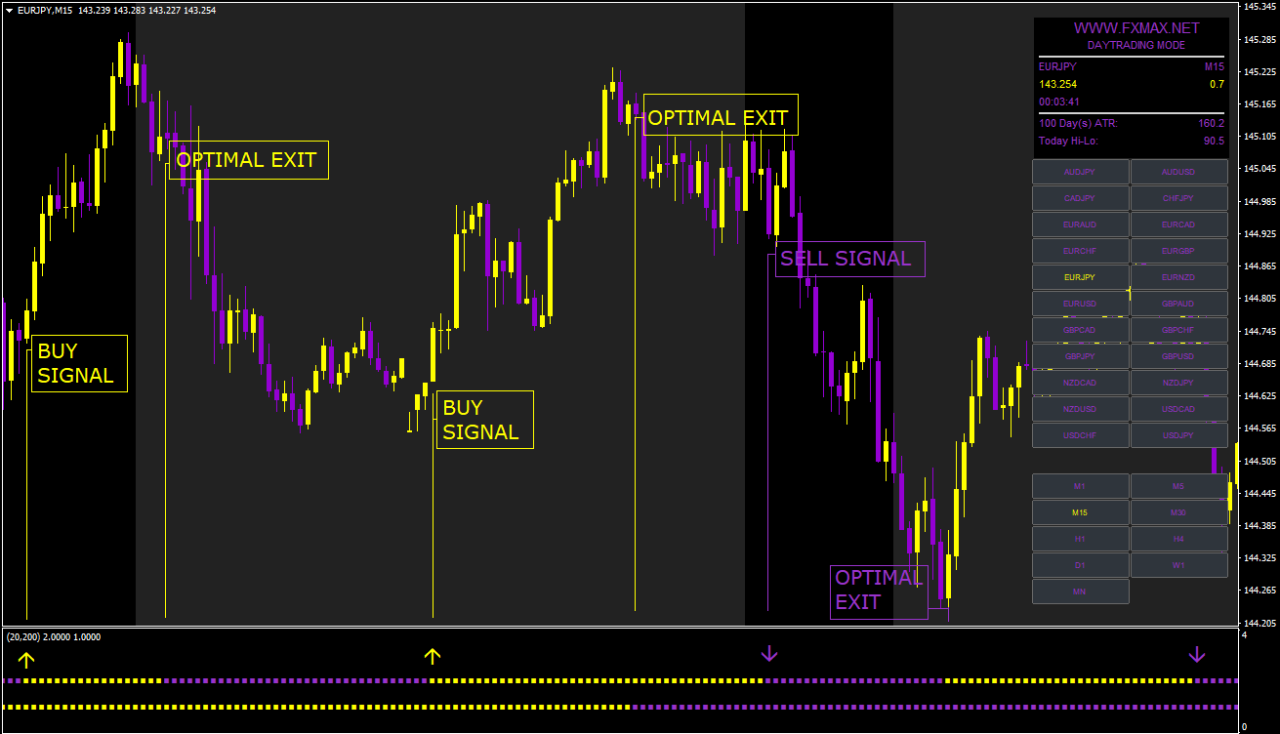 Scalping is only recommended for experienced traders. Scalping mode offers faster signals, increased risk but also more potential for profit. In scalping mode you will need to pay more attention to charts and be prepared to exit a position if required.
Recommended timeframes M1/M5.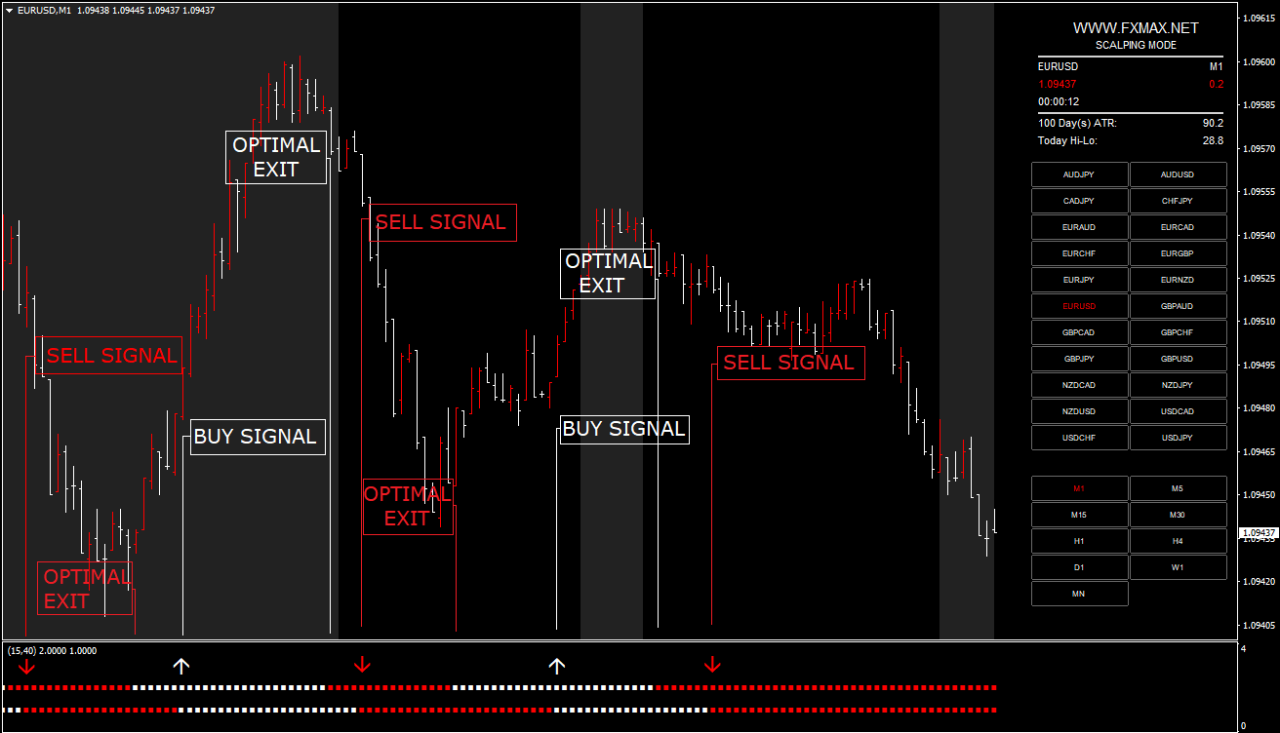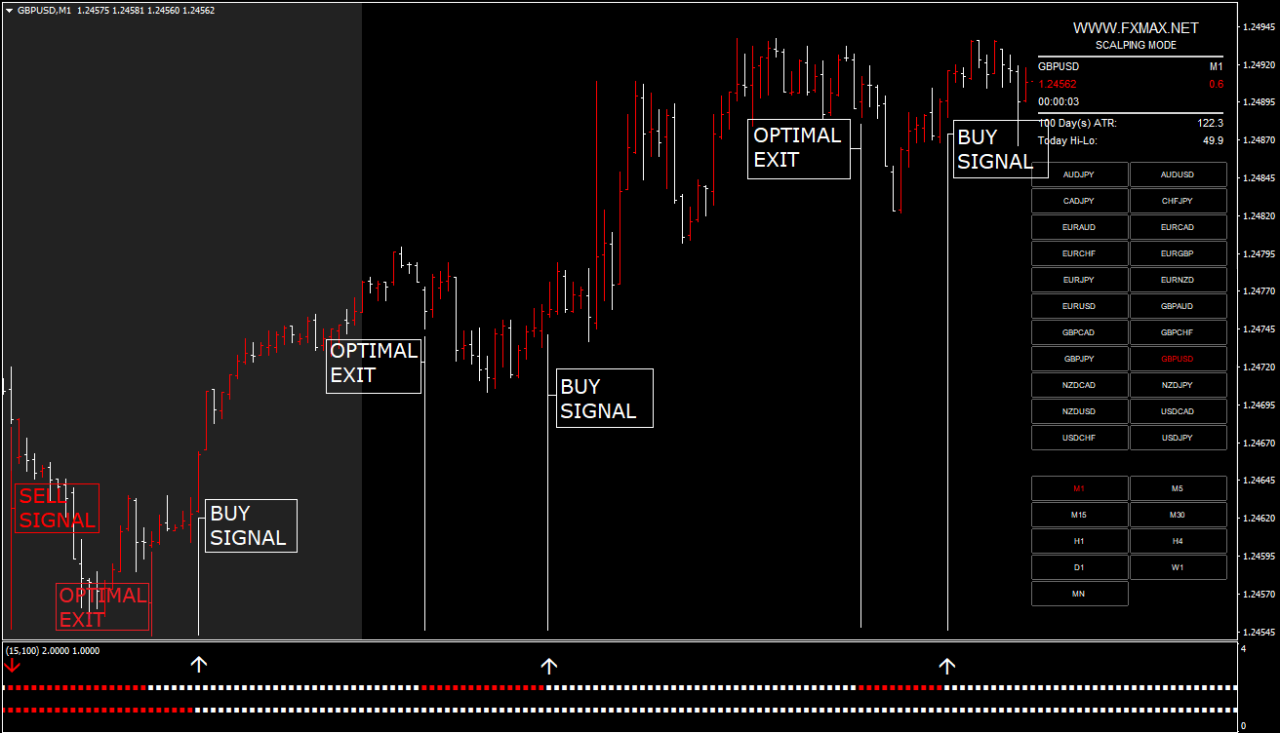 The conservative mode is recommended for traders who are busy. This template works well for daytrading or swing trading. This template is perfect for swing trading and daytrading.
Conservative mode as the only one uses 'traditional' exit techniques (RR ratios).
Recommended timeframes : M15/H1/H4.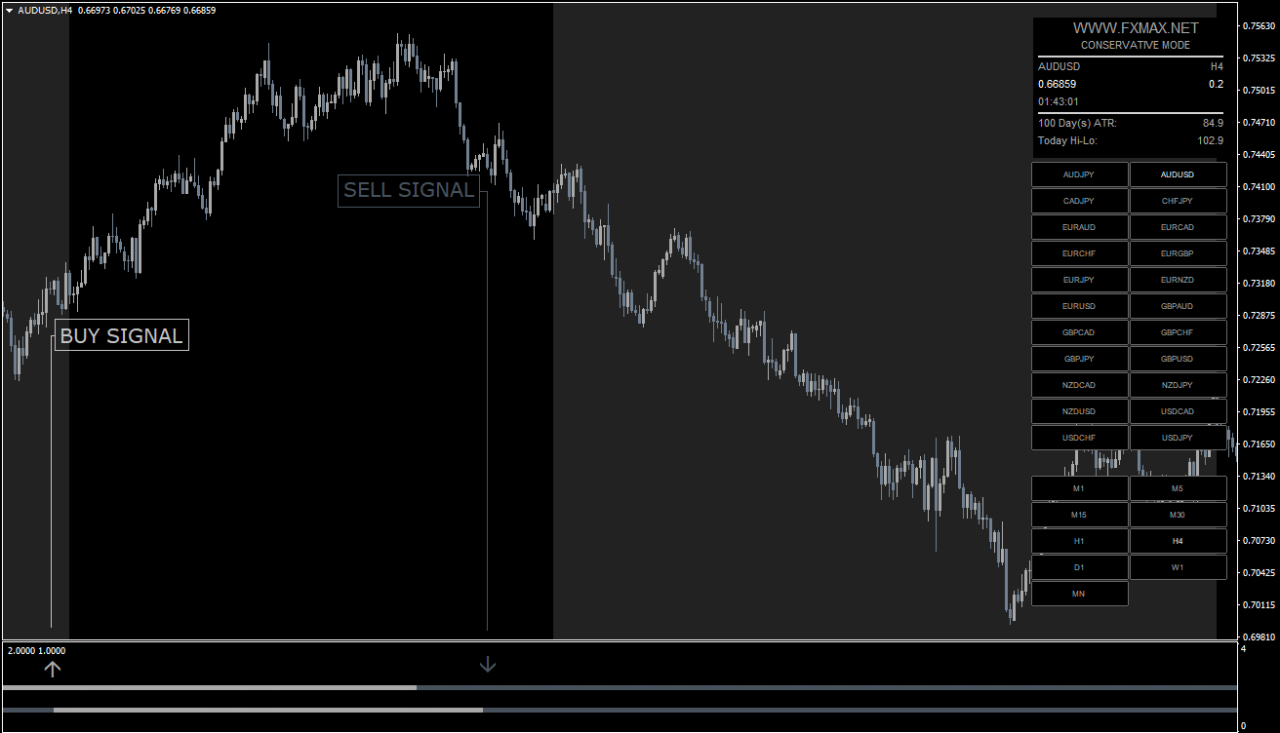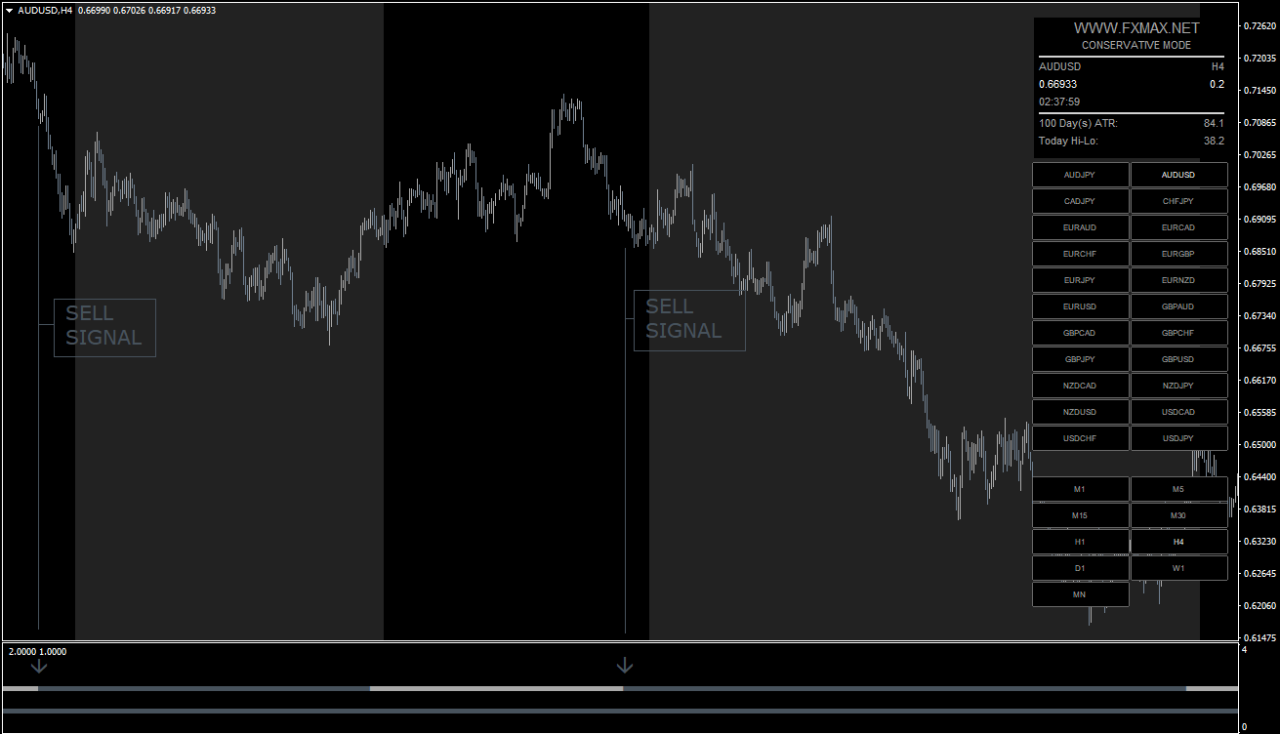 This is the main chart of this Scalping indicator
This Scalping Indicator has a simple interface. With this system, even a complete novice can begin trading and start making profits. It can be set to send a signal. alert via Mobile Notification, platform pop-ups, and Email. It is useful because you don't have to watch the charts all day waiting for signals. You can also monitor multiple charts at once.
FXMAX can be used to trade on Any Forex currency pair as well as other assets like stocks, commodities and cryptos, precious Metals, Oil, Gas, etc.. You can use it at any time you choose. The charts range from 1-minute to 1-month charts.