PipFinite Trend Grid EA [Reviews]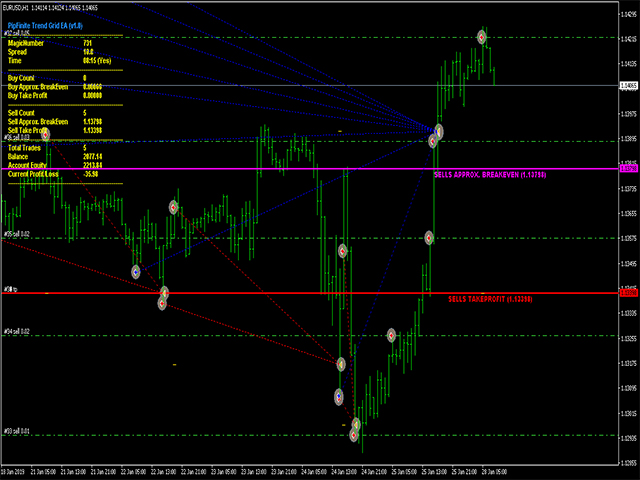 The Official "GRID EA" Using  ► PipFinite Trend PRO
A Smart Trend Following EA Using Trend PRO Indicator Signals In a Unique Grid Strategy.
Trend Grid EA takes the signal of Trend PRO Indicator on the first trade then builds succeeding trades if the move goes against it.
The innovative grid algorithm manages each position to ensure every basket is closed in a net positive profit.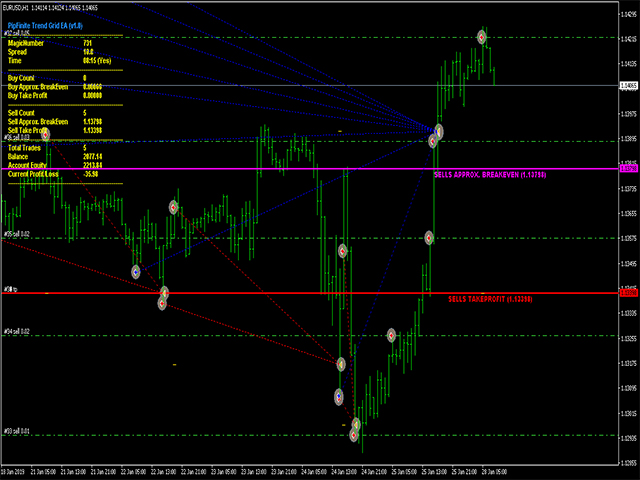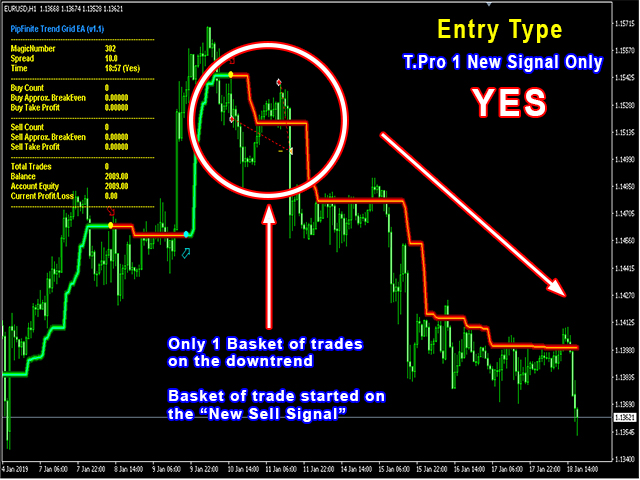 Features
Built in Trend PRO indicator algorithm inside the EA.
Trade the EA for as low as 300$ using cent type accounts.
Dynamic grid management and averaging of positions.
Dual grid direction mode.

Buy and Sell grids working independently.

Not sensitive to spread and slippages.
Spike, whipsaw and disconnection protection.

TP levels will automatically adapt during market spikes or whipsaws.
Automatic adjustment of TP levels the correct levels during broker disconnection as soon as EA gets online.

Multiple entries per trend for aggressive traders – this feature can be enabled or disabled.
EA uses 3 Phases: Initial Trade, Middle Step and Final Step.

Each Step can be configured in terms of grid distancing and Take Profits.
Middle and Final Step grid distance can be dynamic by adding a Trend PRO trend filter each step.

Built in Trend PRO Higher Timeframe Filter.

Filter Initial Trade, Middle Step and Final Step with preferred trend on higher timeframe.

Trend PRO Success Rate can be used to filter trades

Filter Initial Trade, Middle Step and Final Step with preferred Trend PRO Success Rate.

Martingale can be used by increasing the Lot Multiplier value.


Lot Multiplier = 1.00 No Martingale.
Lot Multiplier > 1.00 Use Martingale. (Increases Lot sizes on next grid trades)

EA Does NOT use the standard Stoploss.


Drawdown Based Stoploss – all trades are closed when a desired drawdown is reached.

Time filters and Session filters.
Works in any timeframe and financial instrument including forex, cryptocurrencies, metals, stocks, indices.
Settings can be fully customized based on your needs.