The Key Reversal mini indicator is a simple MT4 indicator which indicates the trend's direction. In the lower left corner of the chart, the indicator plots H4, W1, MN and D1. An arrow is placed at the top of each timeframe. The indicator will paint lime when the overall trend is up, and the arrow paints red when it is down.
The arrows will stay in grey if the overall market trend remains neutral or there is less volatility. The Indicator only works for H4, D1, W1, or MN time frames.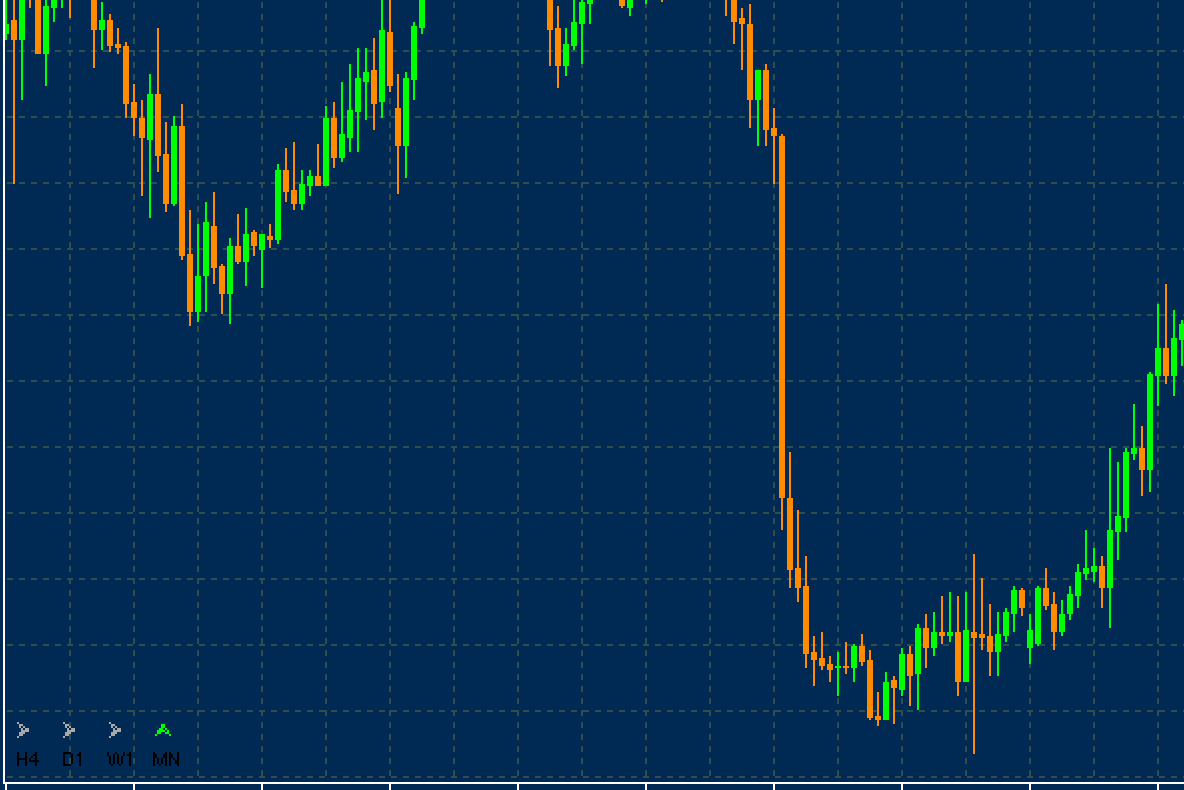 Key Reversal mini Indicator BUY/SELL signals
Trading must look out for the red and the green arrows to determine BUY or SELL signals. As you can see, the USD/CAD monthly trend has been upwards. Traders can then take appropriate positions. The Indicator works over longer timeframes so it is best to identify long-term trends with it.
If the indicator shows red arrows over any timeframes it is better to take shorter positions.
Conclusion
The Key Reversal mini indicator is a trend indicator that shows longer-term market trends. The indicator can be downloaded free of charge from the section.