CAP Channel Trading – Indicator Review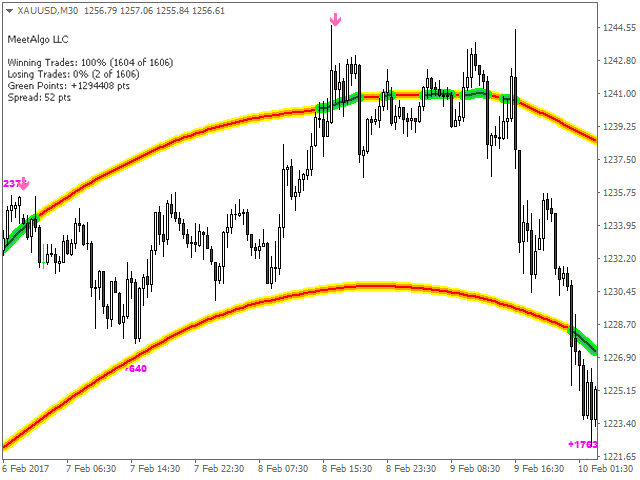 Mohammad Ali, the founder of the company and self-described software engineer, technical analyst, speculator and entrepreneur, offers CAP Channel Trading on the mql5 market. The indicator was first uploaded in February 2017 and updated most recently to version 5.50 about three years later.
CAP Channel Trading Overview
This indicator measures volatility, which is the difference between the price of products on any given day. It is used to measure the levels of demand and supply in the market. This indicator shows channels that surround the overall price movement of the charted asset. The price should be close to the upper edge of the band for traders to know the market has overbought.
According to the developer's advice, traders should open a trade when the price is within 30 points of the channel edge. This indicator is compatible with MetaTrader 4 and a variety of similar products. The author, in response to user feedback, has published an EA which works with the indicator for MT4 and MT5.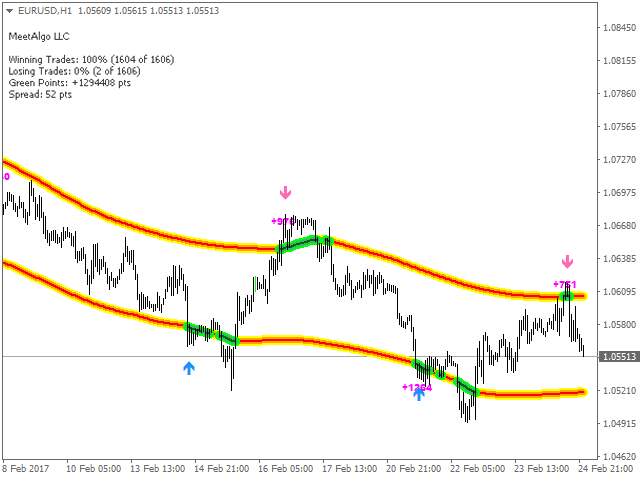 Service Cost
Renting the indicator for $10 per month is possible, or purchasing it for $30 with 10 activations. Renting it for a cheaper rate is also an attractive option. You'll end up paying $129 for this package if you want the EA we discussed earlier. The EA can also be tested on a demo account, which is risk-free.
Conclusion
CAP Channel Trading, a volatility indicator, displays channels on a chart to inform traders when the market has become overbought. The indicator can be used to measure the strength of price trends. The indicator can be purchased separately for a very low price, or traders may also purchase the EA. We found mixed feedback when we looked at the user reviews. This indicator is rated 4-stars, but to give a more accurate picture, we have included reviews from both sides.
"Useless – REPAINT!" -Heiner
"Great indicators for H4 and the D1 timeframes. Provides a great basis to know when to open trades. Recommended!" mwaschkowski
Highly recommended for index trading." Highly recommended for Index Trading ."-starheart
It's pretty useless in live trading." It is pretty useless for live trading ." -xceed90
The majority of users seem to love the indicator while the rest find it useless due to repainting. Even some 5-star reviews mention repainting as a problem. We wouldn't completely eliminate this option, but we would suggest renting this indicator to test it out before buying it, even if the difference is only $20.
This Forex service can be found at the following web address: https://www.mql5.com/en/market/product/20808