The EGCX GOLD BOT is a cutting-edge, fully automated forex robot engineered to excel in trading XAUUSD (GOLD). While its primary focus is on GOLD, it also demonstrates remarkable performance on several major currency pairs. This powerful tool, which is typically priced at $449, can be a game-changer for your trading endeavors.
Trading in the Gold Market offers exceptional profit potential compared to other currency pairs, albeit with higher inherent risks. Possessing the right tool is pivotal to success in the dynamic world of gold trading.
High Risk, High Reward with EGCX GOLD BOT
This EA, while immensely lucrative, isn't without its share of risk, thanks to its occasional use of the martingale method. This method contributes to its impressively high ROI (Return on Investment). According to the developers, this automated trading system has the potential to work wonders. Your monthly profits depend on your lot size and risk settings, but it's specifically designed for XAU/USD with the goal of achieving a 20% to 25% monthly profit.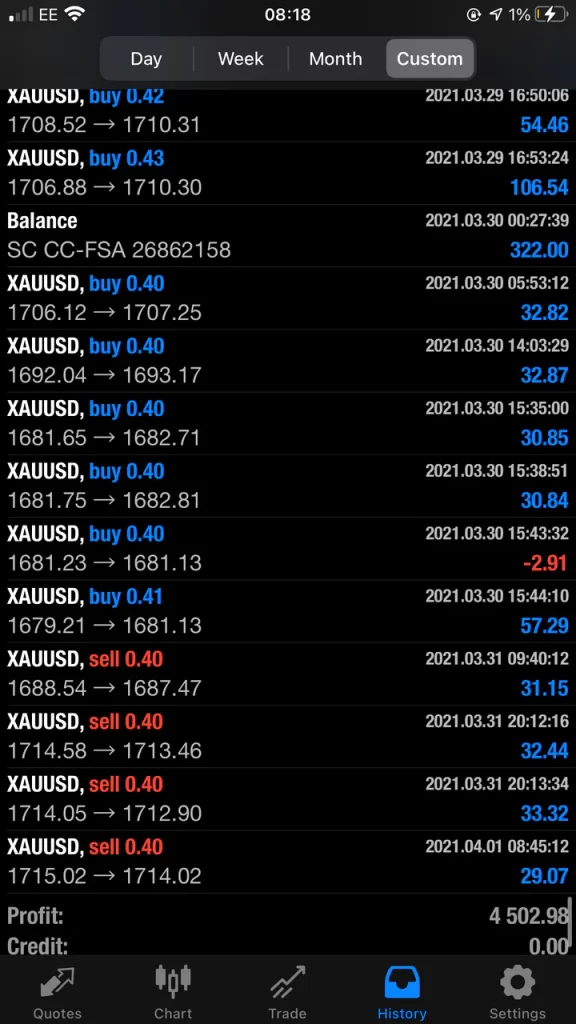 EGCX EA – Precision Trading with Exclusive Algorithms
The EGCX EA leverages exclusive algorithms and sophisticated strategies to navigate the forex market. It efficiently enters and closes trades to meet daily profit targets, with the standard setting being 1%. Now, you have the flexibility to customize your trading times and days, allowing you to steer clear of news events or trading sessions that don't align with your preferences.
Before diving into live trading, we strongly recommend testing the EGCX GOLD BOT in a demo account for a minimum of one week. This will give you the opportunity to familiarize yourself with its operation and understand how it works. This cautious approach ensures that you are well-prepared for real trading.
EGCX GOLD BOT Recommendations for Success
Minimum Account Balance: We advise starting with a minimum account balance of $1000 or the equivalent in a cent account.
Recommended Pairs: While it primarily thrives on XAUUSD (GOLD), it also exhibits strong performance on EURUSD and GBPUSD, making it versatile across different pairs.
Optimal Timeframes: EGCX GOLD BOT shines on the M1 and M5 timeframes, although it's adaptable to various timeframes, offering trading flexibility.
The EGCX GOLD BOT is your strategic companion for navigating the forex markets, and with careful usage and risk management, it can pave the way for remarkable returns on your investment.
Get started with EGCX GOLD BOT and embark on your journey towards profitable and automated trading.