The HMA Trend Indicator is an MT4 trend trading tool that generates real-time trend reversal signals for forex day traders.
HMA is the Hull Moving Average and acts as a directional indicator. Moving averages use arrows and crosses to show trend signals. However, the HMA Trend uses a smoother visual scheme that changes its colour to show the current trend condition of the market.
The HMA Trend is the easiest trading platform for trend following traders. Professional traders can also combine the HMA Trend with their existing Hull Moving Average strategy to improve their trading results.
The latest HMA indicator also reduces lagging issues. It also focuses more on recent price movements. As such, it relies on current price movements to plot trend signals.
How to interpret the signals of the HMA Trend Indicator in MT4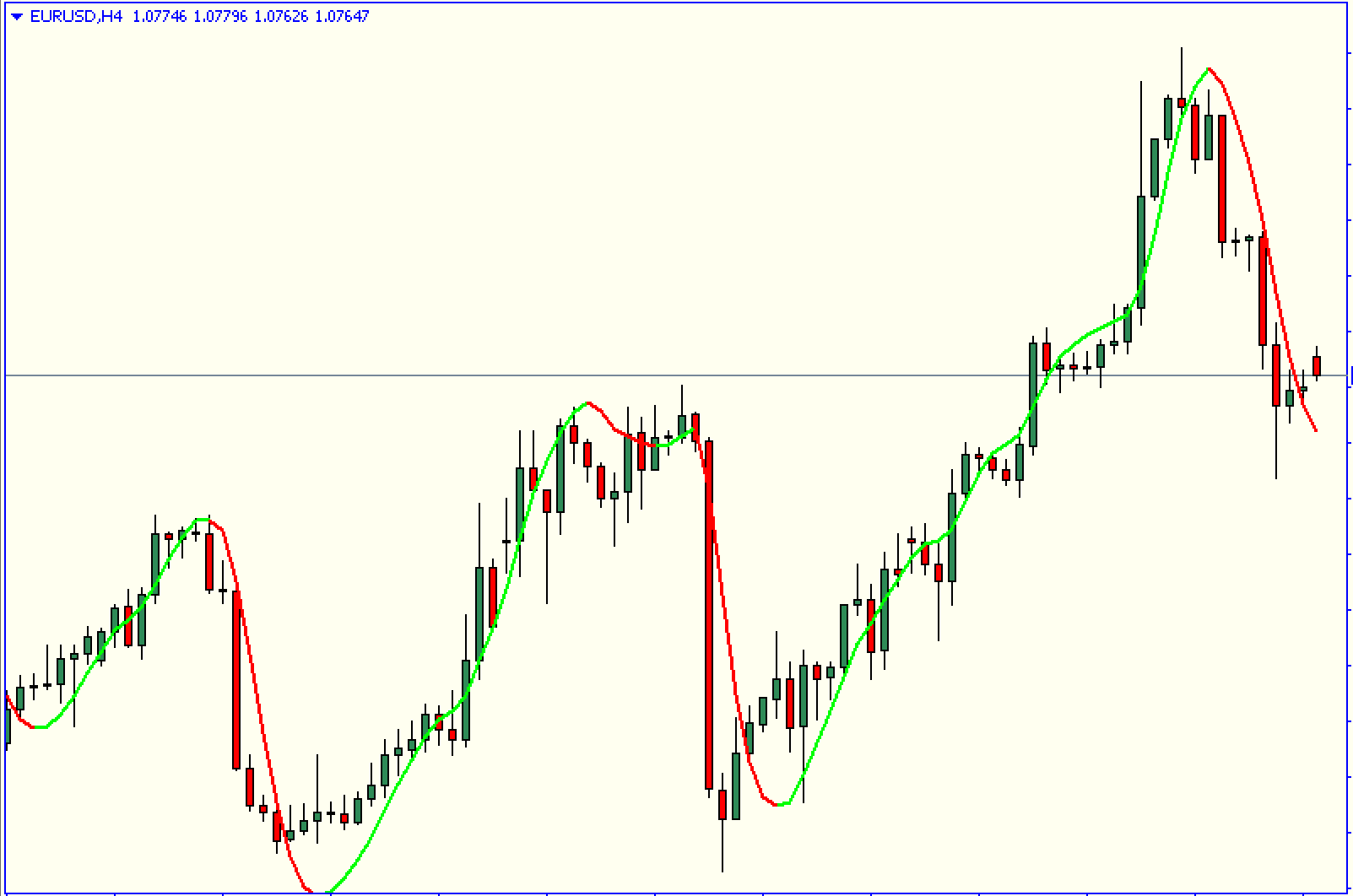 The HMA Trend Indicator uses only the slope of a single colour to indicate the market trend. The current colour of the indicator determines the state of the market trend.
When the trend is bullish, the indicator turns lime. the HMA must change to red to confirm a bearish trend. A trend reversal period is defined as when the colour of the indicator changes.
The Hull Moving Average strategy states that if the indicator turns lime and the price bounces off the bottom, we will open a buy order. You can also open a sell order if the price is above the top of the chart and the colour of the indicator changes to red.
The signal frequency of this indicator depends on the HMA period of the indicator and the calculation method used in its MT4 setup. hma trend is a day trading indicator that generates many trend signals. If you only look at each trend signal as an opportunity to trade, you may miss out on potential trading opportunities. We recommend that traders also consider other factors such as candle patterns or support/resistance in order to filter out weak signals.
Summing up
MT4's HMA Trend Indicator is one of the easiest trend following tools available. This indicator is easy to read for beginners with little or no trading experience. For day traders, it can be difficult to follow the correct market trend. The market is constantly changing and the market is dynamic. Our review found that the HMA trend provides more accurate trend signals.