The Titan X Forex Robot helps traders to maximize their profits on the Forex market. This robot uses a variety of advanced filters and algorithms to analyze the market and identify profitable trade opportunities.
Recommendation
Time frame: 5M
Pair: EURUSD
Titan X Forex Robot Setup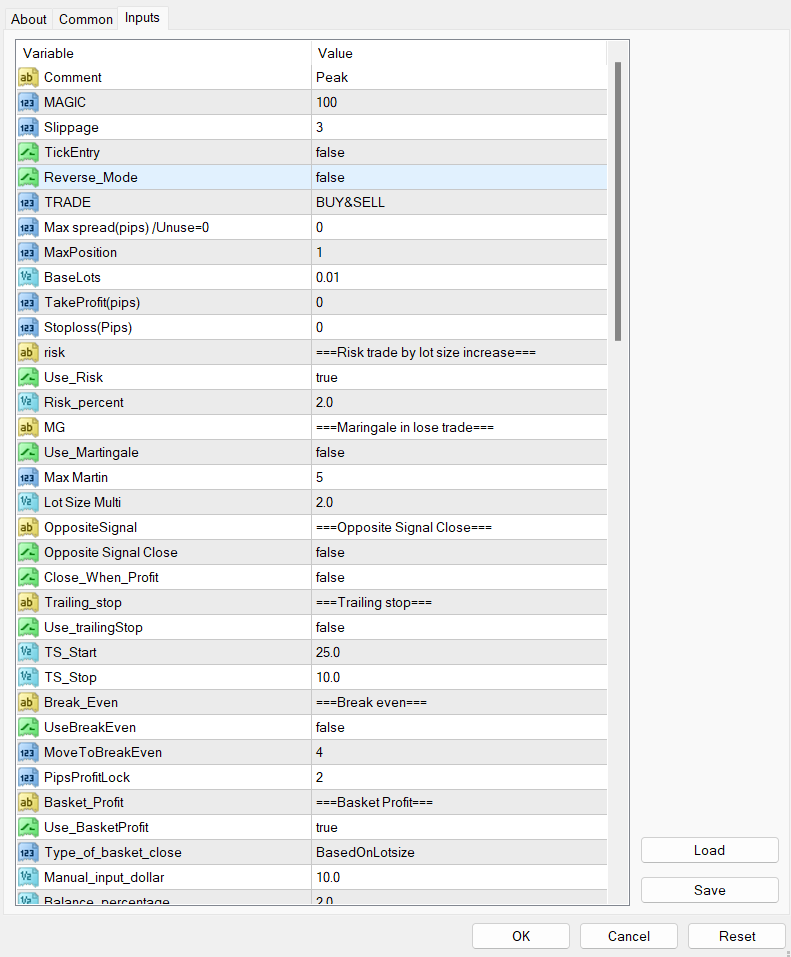 The Titan X Forex Robot uses a number of key features, including:
The EMA filter (Exponential Moving Average). This filter is a trend indicator that helps traders identify the direction of the market by taking the average price of a currency pair over a certain period of time and applying a weighting factor to more recent prices. This filter can be helpful for traders who are looking to enter and exit trades during key market points.
Titan X Forex Robot, in addition to using the EMA filter also uses the Stochastic filters, which help traders identify possible overbought conditions or oversold situations on the market. This is achieved by comparing the price of the currency pair with its recent highs and lows and plotting the result on a scale from 0 to 100.
The Volatility filter is another important feature of the Titan X Forex Robot. This filter can be used by traders to identify sudden price movements. The RSI filter (Relative strength index) is also included. It measures the strength and recent price movements of a currency pair, helping traders to identify overbought or undersold conditions.
Titan X Forex Robot is equipped with a number of filters. These include the ATR filter (Average Tru Range), which measures the volatility of a currency pair, and the Bollinger Filter, which utilizes a standard deviation, a moving mean, and a standard error to identify possible overbought/oversold conditions. Also included are the Hull Moving Average and Parabolic SAR filters, which help traders identify trends reversals.
The Titan X Forex Robot has a MACD (Moving-Average Convergence-Divergence) filter that compares two moving averages in order to identify potential trends reversals.
Reverse Mode is a feature that allows traders trade in the opposite direction to the current trend. It can be useful for capturing potential trend reversals. The Trade Mode allows traders to choose whether they only want to trade on buy signals or sell signals. The Max Order function allows traders to specify a maximum amount of trades the robot is allowed to make within a specified time period.
Stoploss lets traders set a maximum amount of loss for each trade. Risk Calculator allows them to determine their level of risk based on account size and tolerance for risk. Martingale is a betting system that increases the size of trades after a losing trade.
The Opposite Signal Control helps traders avoid trading in the opposite direction to a strong trend. Break Even Control allows traders to set an automatic profit target that will close their trades to lock in their profits. Basket Profit lets traders track the combined loss or profit of multiple trades.
The Time Filter feature allows traders to specify the time of day that the robot can make trades, and the Grid Order Control feature with Fibonacci allows traders to set up a grid of trades at predetermined intervals using the Fibonacci sequence.
Titan X Forex Robot Result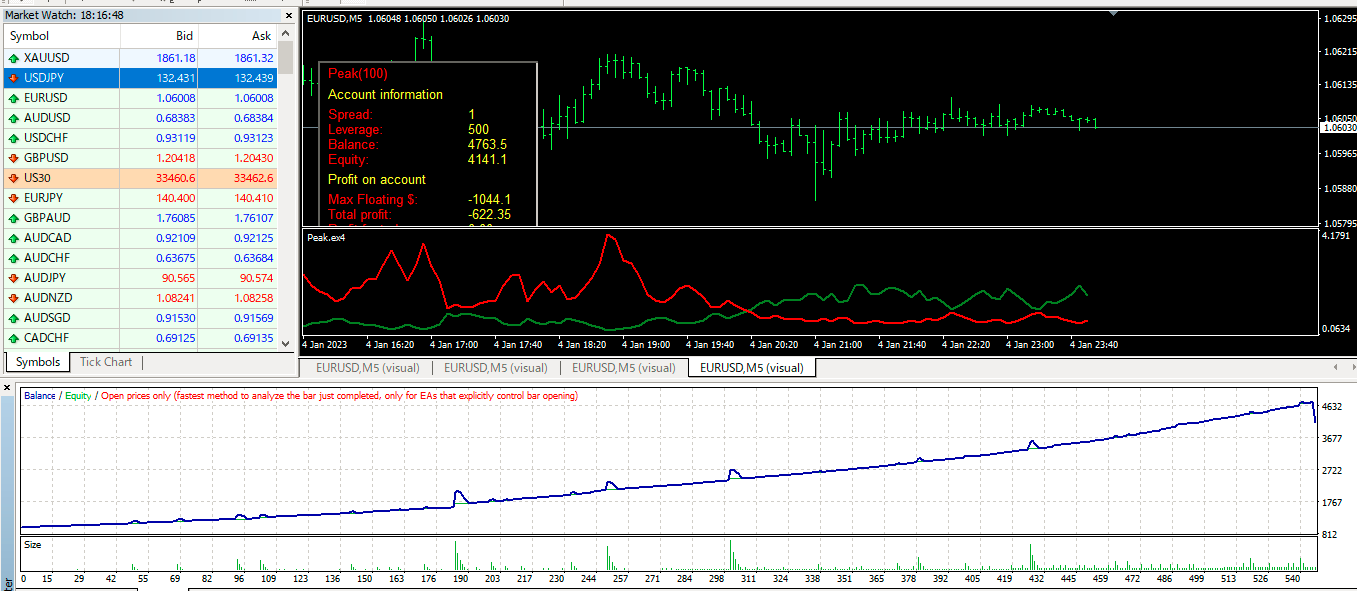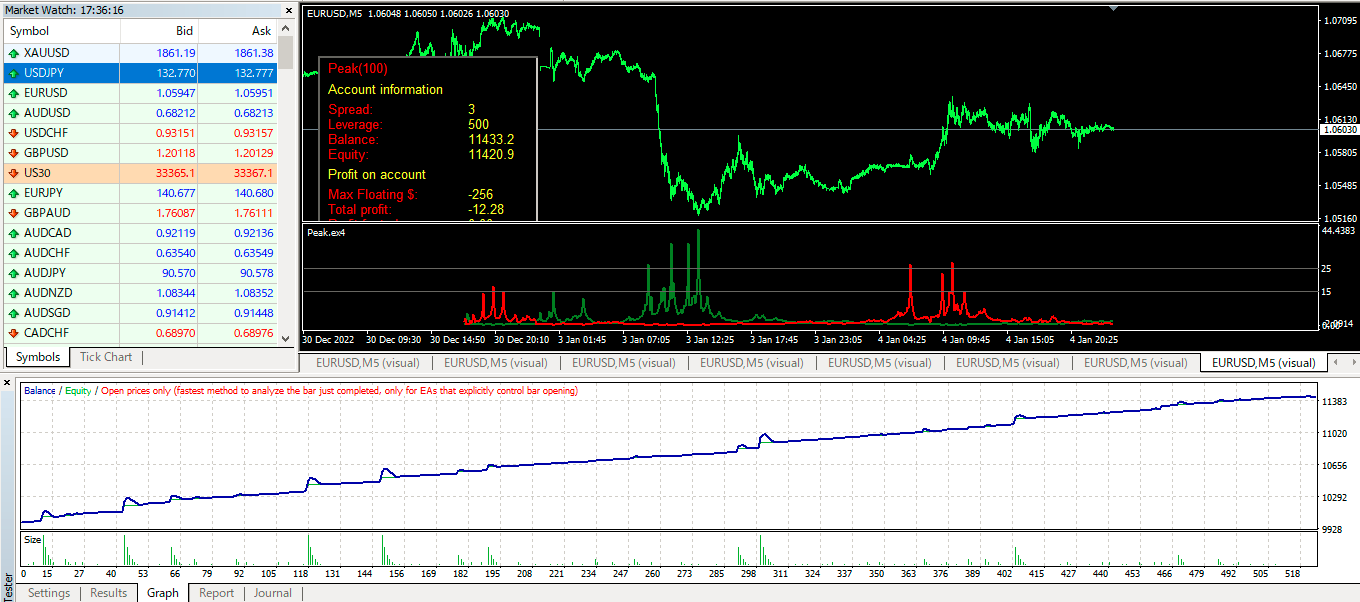 Titan X Forex Robot's backtesting results on EURUSD and the M5 timeframe have shown that it is a reliable, profitable trading tool. We were able make a profit with this robot. We encourage users of the Titan X Forex Robot to test it on other currency pairs or timeframes in order to evaluate its performance and share their findings. The Titan X Forex Robot, with its advanced algorithms and filters, is a great addition to any trader's toolkit.