The Auto Gann Angle Indicator uses a unique method to display long-term price projections on MT4 trading chart.
This combination of automatic Gann Angle trendlines with horizontal support levels and resistance levels allows it to identify potential buy-sell areas. The Gann angle identifies hidden market events and shows possible price reversals based on long-term projections.
Technically, the Gann Angle indicator can be considered a universal price-level indicator. It works well with all MetaTrader 4 timeframes. It can also be used to evaluate trade entry levels for any trading instrument, including stocks and cryptocurrencies.
This guide will show you how to use the Auto Gann Angle indicator in MT4 to find accurate buy/sell positions.
How to trade stocks and forex using the Auto Gann Angle Indicator (MT4)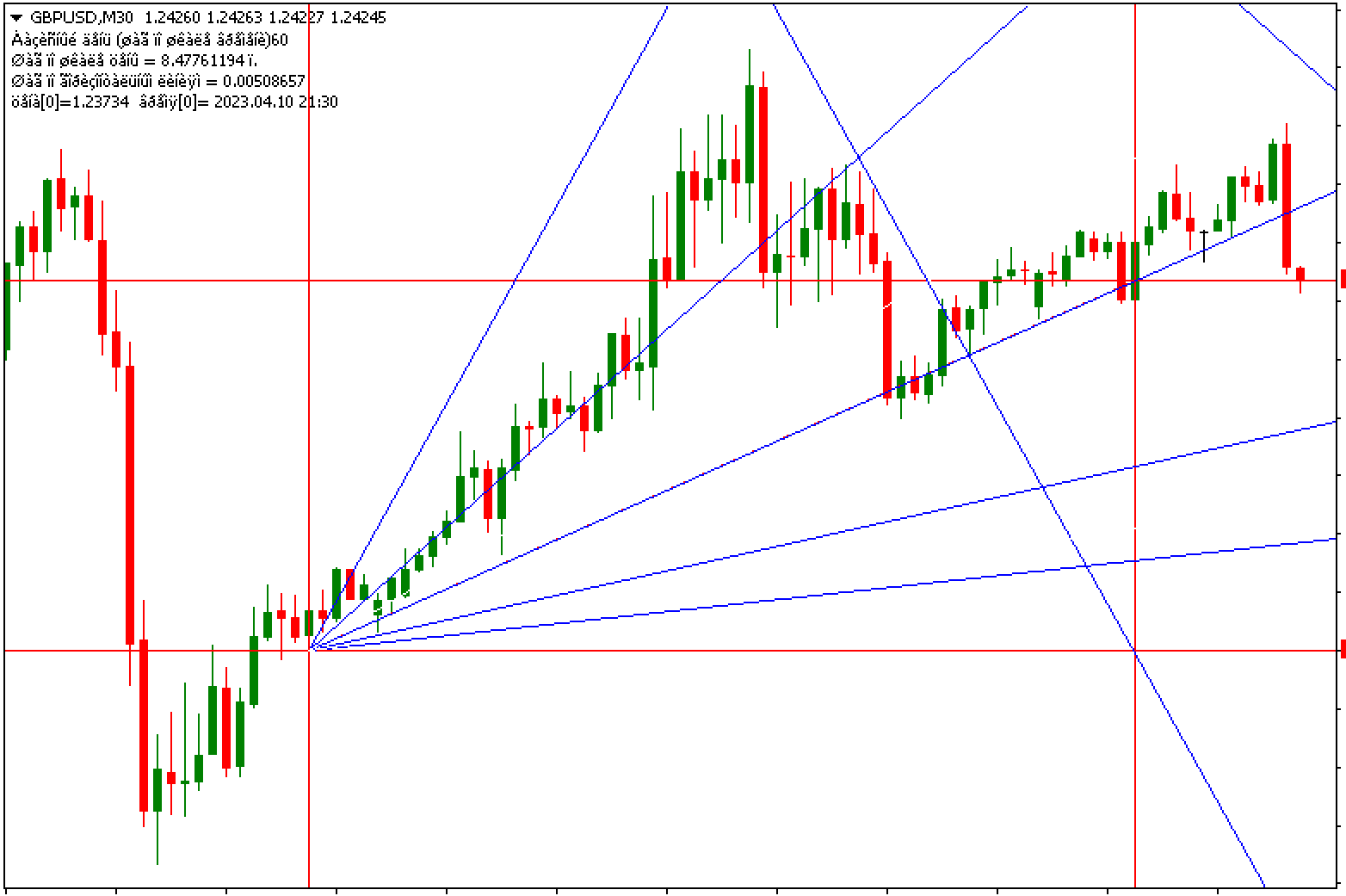 Auto Gann Angle Indicator plots several trend lines that work as price channels. When the channel area crosses the trendline level, we will look for buy or sell signals. This indicator includes horizontal support/resistance levels as well as the Gaan angles. This indicator helps you anticipate possible price breakout levels and pinpoint trade entry positions.
The Auto Gann Angle indicator has been used to predict buy-sell zones in the above example. We have applied basic price reverse analysis. Initially, the price displayed a bullish pin bar with a long tail that rejected the trendline support of channel. The chart later displayed a false-break pattern at that level, which indicated a buy signal.
Conclusion
The Auto Gann Angle Indicator plots the potential swinging points for future price movements on MT4 charts. It provides long-term price projections so you might not see frequent interaction between price and the trend lines. Keep calm and look for price-action signals at key market levels. You might also consider other trend indicators in addition to the Gann angle trendline. This approach can help you enter buy/sell orders when the market momentum is right.