The Pretty T3 Indicator, a powerful MT4 trend-following trading tool, is well-known for delivering trend signals in real time.
Pretty T3 Indicator, from a technical perspective, is a beginner-friendly indicator. It provides a demonstration of buy-sell signals using MTF charts. It eventually allows novice traders to understand and interpret current trends and make informed trading decisions.
We backtested the indicator and found it to be a good match for hourly-to-daily timeframe charts. This indicator may prove to be extremely useful for traders who are looking for simultaneous intraday and day signals in stocks and forex.
This technical guide will show you how to use the Pretty T3 indicator in MT4 to identify accurate, trend-oriented buy-sell signals.
How to trade stocks and forex using the Pretty T3 indicator for MT4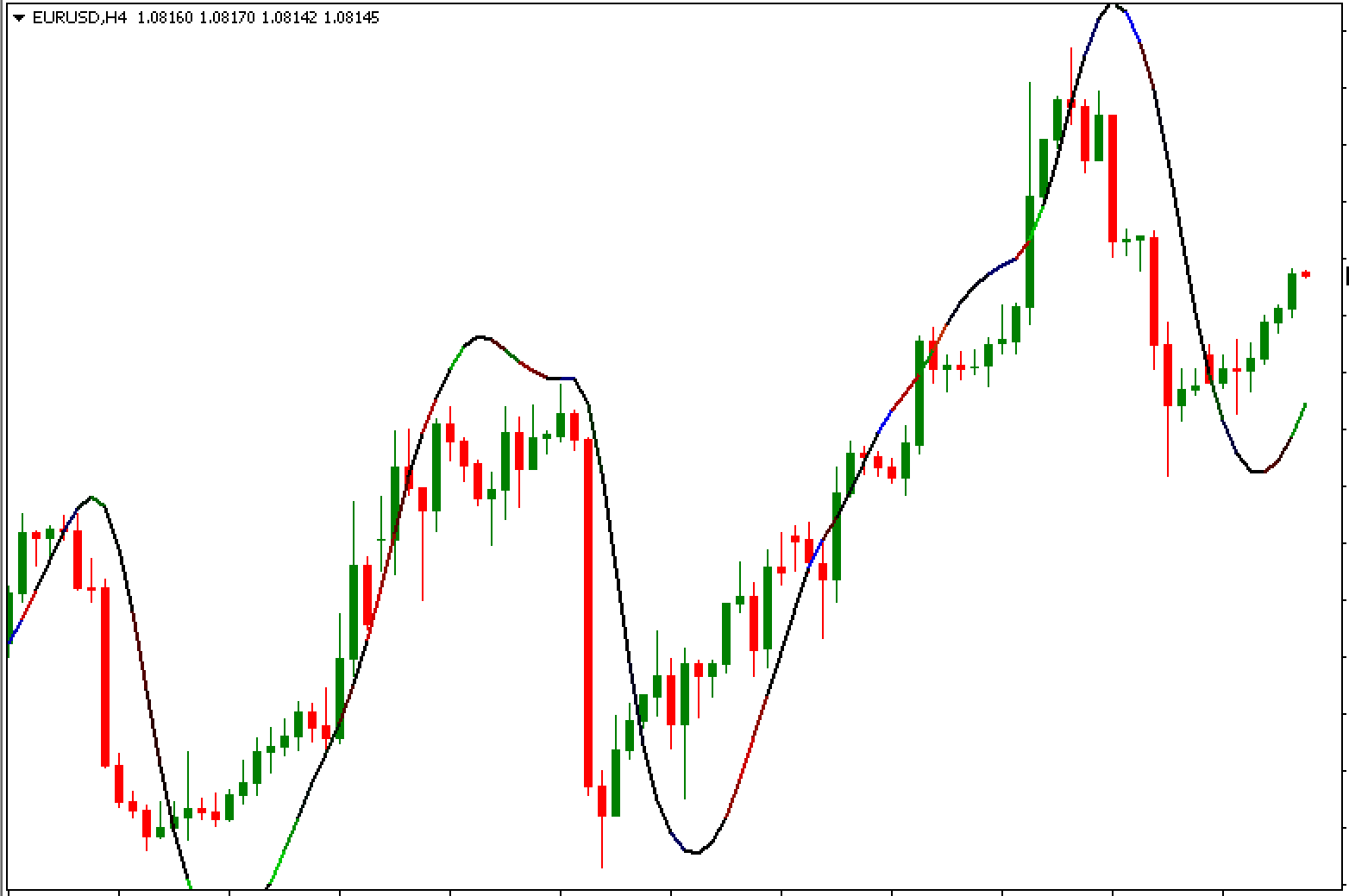 The T3 signal line will change its color when it detects market trends shifting. When the trend shifts to a bullish direction, the indicator level changes color from blue to blue. It stays red in a downtrend market situation, however.
This indicator allows you to determine valid buy-sell zones. The signal line is a support or resistance level that the price uses to indicate a current trend. The indicator level is a potential price retracement zone. When the price is restricted within the trendline, target pullback entries.
The indicator level turning red indicates a market in a downtrend. Wait for the market to pull back to the moving average line. Then look for a bearish candlestick pattern that will confirm a sell order.
The indicator will turn blue and confirm a bullish trend. Look for buy opportunities close to the moving average level. The T3 signal line became blue, just like the previous example. This happened after the market bottom had been reclaimed. A bullish pin bar that rejected the indicator level later confirmed that the current uptrend was continuing, which can be considered a buy-order signal.
The Pretty T3 signals might not be a good choice during volatile markets or consolidation periods. Avoid making new entries until the indicator shows a trend-continuation signal.
Conclusion
Pretty T3 Indicator, an automatic MT4 signal generator, provides the best technical support to trend-following traders. The T3 moving average can also be used as trendline resistance/support, showing potential price pullback zones. During an on-trend market, it is important to recognize the signals and place buy/sell orders.